Books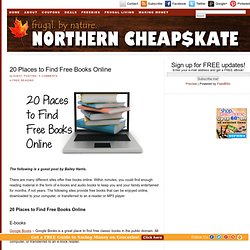 The following is a guest post by Bailey Harris. There are many different sites offer free books online. Within minutes, you could find enough reading material in the form of e-books and audio books to keep you and your family entertained for months, if not years.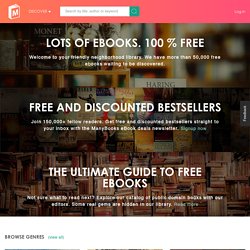 the best ebooks at the best price: free! Browse through the most popular titles, recommendations, or recent reviews from our visitors. Perhaps you'll find something interesting in the special collections. There are more than 29,000 eBooks available for Kindle, Nook, iPad and most other eReaders, and they're all free! If you still can't decide what to read you might want to browse through some covers to see what strikes your fancy.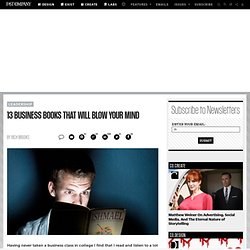 Having never taken a business class in college I find that I read and listen to a lot of business books to round out my education. The books usually aren't "How to Manage Your Cash Flow" but rather get me to rethink the way I run my business, which--despite no business classes or diploma--continues to be in business 13 plus years after I started it. In that time, here are 13 of the books that had the biggest impact on how I run my business (in no particular order):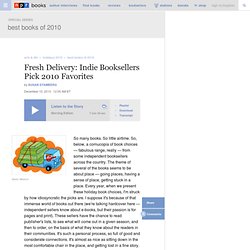 Fresh Delivery: Indie Booksellers Pick 2010 Favorites
Recommendations from Daniel Goldin at Boswell Book Co. in Milwaukee Crooked Letter, Crooked Letter By Tom Franklin; hardcover, 288 pages; William Morrow, list price: $24.99 Larry Ott is the outcast of rural Chabot, Miss. He's a bit of a geek, but not the kind with technical skills.
The Book Seer | Find your next book | 1984
You really need to upgrade Internet Explorer to be here... Download it now... The Book Seer β — Another literary web project by Apt Labs // Updates on Twitter → If you've just read 1984 by George Orwell then... Amazon recommends: