Cartoons
fadedoasis: misterbookseller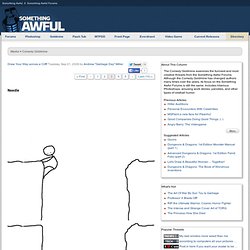 Something Awful Media > Comedy Goldmine Draw Your Way across a Cliff! Tuesday, Sep 01, 2009 by Andrew "Garbage Day" Miller Needle
Draw Your Way across a Cliff!
Eizo X-Ray Pin-Up Calendar Just when you thought models could not possibly get any skinnier… Eizo, a manufacturer of medical imaging equipment, has released a revealing new calendar to promote their wares. The Eizo X-Ray Pin-Up Calendar is at once hilarious and inventive, a most creative way of promoting their brand to their clientele and beyond. Hat's off to BUTTER, the Berlin-based advertising agency who came up with this little stroke of genius for Eizo.
Eizo X-Ray Pin-Up Calendar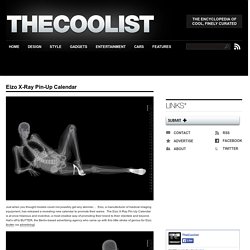 100614_cartoon_123_a14953_p465.gif (GIF Image, 465x299 pixels)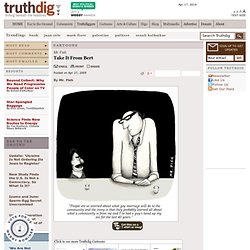 Mr. Fish: Take It From Bert - Mr. Fish's Cartoons
Please Support Truthdig In a media landscape littered with sellouts, we proudly remain one of the few truly independent news sites featuring strong, uncompromising voices. But we need your help to continue our mission of finding and publishing a range of insightful opinion and analysis from a progressive point of view. Your gift to Truthdig goes directly back into the website. It helps pay our writers. It keeps our servers running and helps us make upgrades to the site and mobile experience.
the_tell_tale_beat.png (PNG Image, 740x360 pixels)
November 22, 1991 on GoComics