Teaching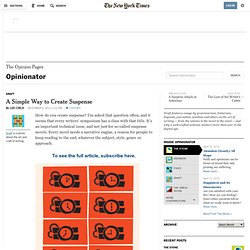 Draft is a series about the art and craft of writing.
A Simple Way to Create Suspense - NYTimes.com - Nightly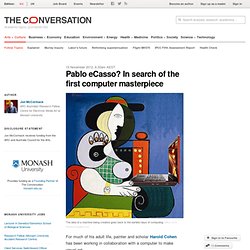 For much of his adult life, painter and scholar Harold Cohen has been working in collaboration with a computer to make visual art. Cohen has worked almost continuously on this creative artificial intelligence (AI) system since the 1970s, which he affectionately calls AARON . In essence, AARON is a piece of computer software that, when connected to a painting machine – a large-scale inkjet printer these days – can create artworks based on instructions given by Cohen. Over the years AARON's artistic style has matured, much like that of a human artist.
Pablo eCasso? In search of the first computer masterpiece - Nightly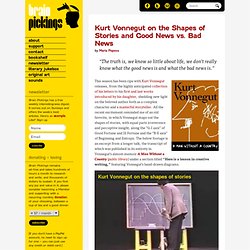 "The truth is, we know so little about life, we don't really know what the good news is and what the bad news is."
In 1965, Irving John 'Jack' Good sat down and wrote a paper for New Scientist called Speculations concerning the first ultra-intelligent machine. Good, a Cambridge-trained mathematician, Bletchley Park cryptographer, pioneering computer scientist and friend of Alan Turing, wrote that in the near future an ultra-intelligent machine would be built. This machine, he continued, would be the "last invention" that mankind will ever make, leading to an "intelligence explosion" - an exponential increase in self-generating machine intelligence. For Good, who went on to advise Stanley Kubrick on 2001: a Space Odyssey, the "survival of man" depended on the construction of this ultra-intelligent machine. Fast forward almost 50 years and the world looks very different.
Humanity's last invention and our uncertain future - Research - University of Cambridge - Nightly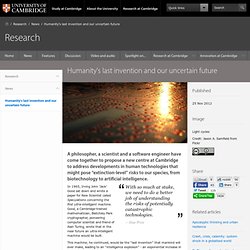 Electronic Music Interfaces - Nightly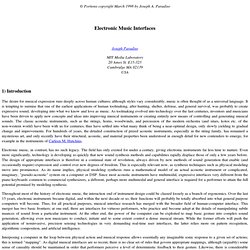 © Portions copyright March 1998 by Joseph A.
American Innovations in Electronic Musical Instruments - Nightly
The desire for musical expression runs deeply across human culture; although specific styles can vary, music is generally considered a universal language. It is tempting to surmise that one of the earliest applications of human toolmaking, after hunting, shelter, defense, and general survival, was probably to create expressive sound, developing into what we know and love as music. As toolmaking evolved into technology over the last centuries, inventors and musicians have been driven to apply new concepts and ideas into improving musical instruments or creating entirely new means of controlling and generating musical sounds.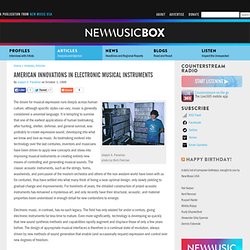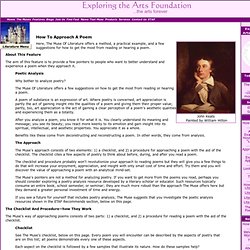 How To Approach A Poem - Nightly
Here, The Muse Of Literature offers a method, a practical example, and a few suggestions for how to get the most from reading or hearing a poem. About this feature The aim of this feature is to provide a few pointers to people who want to better understand and experience a poem when they approach it.
The Long, Weird History of Photo Manipulation | creativebits™ - Nightly
While "to Photoshop" is now synonymous with altering a photograph with intent to deceive, this not only pre-dates our digital era but can be traced back to the early years of photography itself.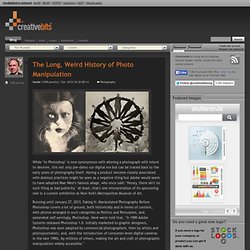 Fanfare for the Comma Man - NYTimes.com - Nightly
The Sentence as a Miniature Narrative - NYTimes.com - Nightly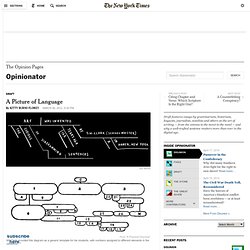 A Picture of Language - NYTimes.com - Nightly
Joe Mortis
What Can We Learn From Diagramming Sentences? - NYTimes.com - Nightly
Using Words Not Found in the Dictionary - NYTimes.com - Nightly
Talking With Your Fingers - NYTimes.com - Nightly
The Pleasures and Perils of the Passive - NYTimes.com - Nightly
Turning a Phrase - NYTimes.com - Nightly
Grammar: A Matter of Fashion - NYTimes.com - Nightly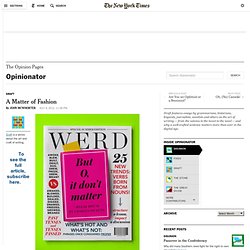 Draft is a series about the art and craft of writing. "Much was said, and much was ate, and all went well." Clearly this sentence was written by a fourth grader – or at best someone not ushered into acquaintance with "proper" grammar.
You, Author: Act as Book's Publicist, responsible for promotion.
Which Language and Grammar Rules to Flout - Room for Debate - NYTimes.com - Nightly
When Prescriptivists Overprescribe Robert Lane Greene 4:43 PM Welcome to another round of the Language Wars. By now we know the battle lines: As a "descriptivist," I try to describe language as it is used. As a "prescriptivist," you focus on how language should be used.
The Proliferation of Verbifications - NYTimes.com - Nightly
Illustration: Mark Allen Miller Had Narrative Science — a company that trains computers to write news stories—created this piece, it probably would not mention that the company's Chicago headquarters lie only a long baseball toss from the Tribune newspaper building.
Mad Dash: How to Use the Dash in Writing - NYTimes.com - Nightly
Ash Cloud Tales - Nightly
At first I couldn't understand him. Which is ironic, since I'm a linguist.
On Friday, I spoke at dConstruct in Brighton.
On Wikipedia, Cultural Patrimony, and Historiography | booktwo.org - Nightly
Nothing found for 2010 09 07 Wikipedia-as-historiography - Nightly
The Iraq War: A Wikipedia Historiography - a set on Flickr - Nightly
Network Realism: William Gibson and new forms of Fiction | booktwo.org - Nightly
read/write | booktwo.org - Nightly
Opinions are non-contemporary | booktwo.org - Nightly
The internet considered as a fifth dimension, that of memory | booktwo.org - Nightly
211, William Gibson - Nightly
Living inside the Machine | booktwo.org - Nightly
Simon Norfolk - Nightly
Secret Servers | booktwo.org - Nightly
The Key to Media's Hidden Codes - Nightly
bite my manifesto - Nightly
Something like a manifesto « Municipal Archive - Nightly
Municipal Archive - Nightly
The official field guide to serious funUNBORED | The official field guide to serious fun - Nightly
Kio Stark - Nightly
International Law. A Treatise. Volume II (of 2) by L. Oppenheim
Rhetoric and Composition - Wikibooks, open books for an open world - Nightly
Resource Intensity of Cities - Nightly
When Test Scores Become a Commodity
Who wants an open source curriculum based Education? | A conversation on TED.com - Nightly
Two Methods of Instruction - Andrew Kern
Music Matters | A blog on music cognition
The Point of Exclamation
The Chicago Manual of Style Online: Chapter 1 Contents
Nominalizations Are Zombie Nouns
The Sound of a Sentence
School as Wonder, or Way Out
Listening
Listen and Write - Dictation
VILC
Alone in the Void