HTML 5
Resources
HTML5 Showcase for Web Developers: The Wow and the How
Code Plex Project Hosting for Open Source Software LobsterPot HTML5 PivotViewer Documentation is pending.
LobsterPot HTML5 PivotViewer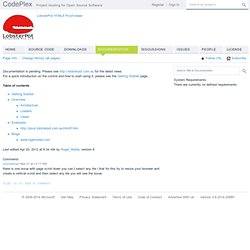 HTML5 canvas drawImage Method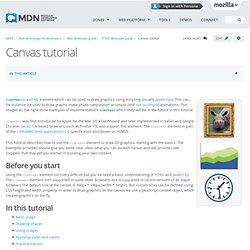 <canvas> is an HTML element which can be used to draw graphics using scripting (usually JavaScript ).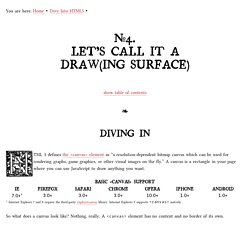 You are here: Home Dive Into HTML5
source: PageFlip.js
The Secret to the Page Flip in HTML5/Canvas for Windows8 and iOS | rbarraza.com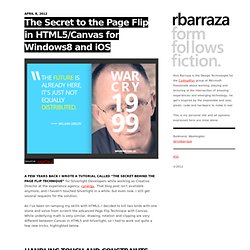 HTML5研究小组_致力于HTML5在中国的发展与应用_HTML5教程_HTML5资源_HTML5游戏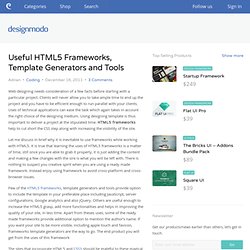 Useful HTML5 Frameworks, Template Generators and Tools
Web designing needs consideration of a few facts before starting with a particular project.
Anatomy of HTML5 sites and Metro style apps using HTML5 | BUILD2011
HTML5中文网 - 中国领先的HTML5技术门户
This article is an edited version of two articles published by Opera Web Evangelist, Bruce Lawson , reproduced with permission. All rights reserved. Much of HTML 5′s feature set involves JavaScript API s that make it easier to develop interactive web pages but there are a slew of new elements that allow you extra semantics in your conventional Web 1.0 pages.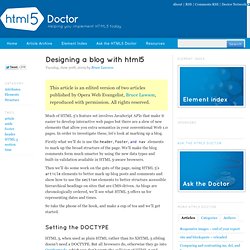 Written By Jerry Low .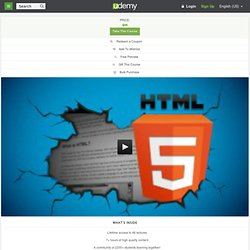 HTML5 for Beginners is the fastest way to learn HTML5. This highly informative and popular course, already taken by over 1,600 people, is taught by Robin Nixon, author of Learning PHP, MySQL and JavaScript (the most popular book on web development worldwide for over two years) .
HTML5 Beginners Crash Course by Robin Nixon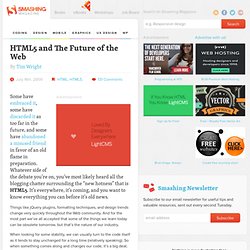 Some have embraced it , some have discarded it as too far in the future, and some have abandoned a misused friend in favor of an old flame in preparation. Whatever side of the debate you're on, you've most likely heard all the blogging chatter surrounding the "new hotness" that is HTML5 .
23 Essential HTML 5 Resources
Editor's Note: Bruce Lawson will be doing a 1-hour tutorial called "How to build a HTML5 Web site" at the FOWD Tour .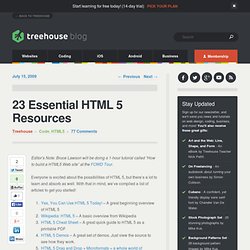 Yes, You Can Use HTML 5 Today!
The blogosphere was jerked into excitement when Google gave a sneak preview of its new service, Google Wave.