HTML
Asteroids
Iso
Play Drop!
Bindings Overload
Technical Debt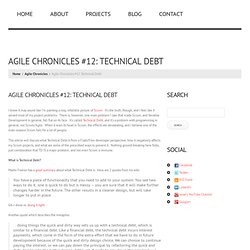 I know it may sound like I'm painting a rosy, infallible picture of Scrum . It's the truth, though, and I feel like it solved most of my project problems. There is, however, one main problem I saw that made Scrum, and Iterative Development in general, fall flat on its face. It's called Technical Debt , and it's a problem with programming in general, not Scrum/Agile.
Integers are Your Friends
Two weeks ago Bruce and I released JSGameBench version 0.1 . Today marks the release of version 0.2 , a much faster and cleaner version. We continue to learn both from tightening the code and from the strong HTML5 community. Version 0.2 reinforces our belief in HTML5 as a strong, horizontal platform for games and highly interactive applications across the web. Benchmarking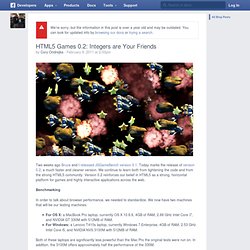 Elevator Action
Speedy Sprites
Loading... Made by Evan Wallace This demo requires a decent graphics card and up-to-date drivers. If you can't run the demo, you can still see it on YouTube . Interactions: Draw on the water to make ripples Drag the background to rotate the camera Press SPACEBAR to pause and unpause Drag the sphere to move it around Press the L key to set the light direction Press the G key to toggle gravity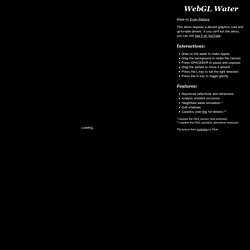 Browsers performance
I wanted to talk about the Backlog again with regards to Scrum , an iterative Agile Software Development process. I'm working on 2 products simultaneously in my spare time, and have noticed a few patterns the Product Backlog has helped me with, as well as pointing out priority problems. I thought it important to bring this up again on what a Backlog is, how it solves the scope creep problem, and how you can use it incorrectly. Caveats I continually abuse 2 terms below, Backlog and Sprint.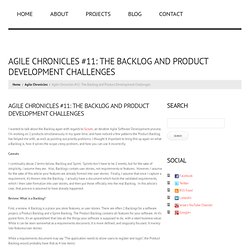 The Backlog
1h keynote
Two weeks ago, Cory , Conor and I released version 0.2 of JSGameBench with increased performance and more refined recommendations. Today, with the release of version 0.3, we get our first taste of the future of high performance web applications: WebGL. The Glorious Future, Here Now
WebGL : the future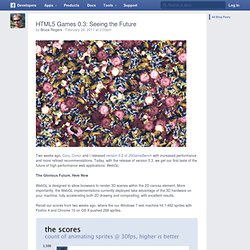 Welcome back. Since version 0.3 was released, we've seen great progress across the browser landscape. Internet Explorer 9 was released. Internet Explorer 10 opened platform preview. Firefox 4 and Mobile Firefox both emerged from beta, bringing WebGL functionality to desktop and mobile. Exciting times!
Memory
diggy