Future Science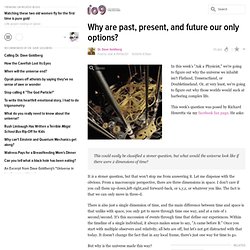 SExpand In this week's "Ask a Physicist," we're going to figure out why the universe we inhabit isn't Flatland, Tesseractland, or Doubletimeland. Or, at very least, we're going to figure out why those worlds would suck at harboring complex life.
We come from the future.
Putting your hand in the Large Hadron Collider
How Nanotechnology Works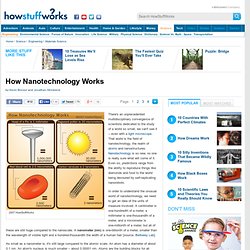 There's an unprecedented multidisciplinary convergence of scientists dedicated to the study of a world so small, we can't see it -- even with a light microscope. That world is the field of nanotechnology, the realm of atoms and nanostructures. Nanotechnology i­s so new, no one is really sure what will come of it.
All futurism is speculation. It's time someone made some claims. I've picked developments I honestly consider plausible. Here are my 11 predictions for the world of 2030. I'm backing these claims up with previous writings. To access the relevant article, just click the title of each point.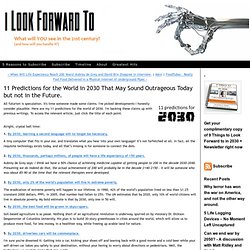 11 Predictions for the World in 2030 That May Sound Outrageous Today but not in the Future. - I Look Forward To
Teleportation and forcefields possible within decades, says Professor Michio Kaku
Anders Main Page This is the main page of Anders Sandberg's little corner of the Net. Andart My blog: essays on various matters.
Anders Main Page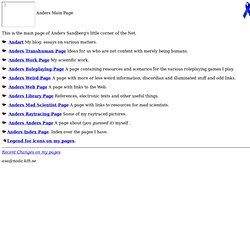 Lindsay France/University Photography Hod Lipson, assistant professor of mechanical and aerospace engineering, right, and engineering graduate student Evan Malone work with a Fab@Home machine in the Computational Synthesis Lab in Upson Hall Feb. 22. On the stage is a Lego tire duplicated by the Fab@Home.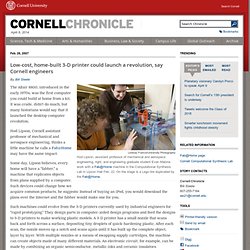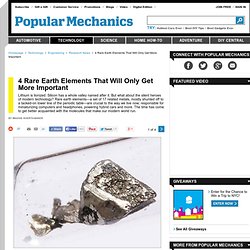 Sir William Crookes, a 19th century British chemist, once wrote that, "rare earth elements perplex us in our researches, baffle us in our speculations and haunt us in our very dreams."