Bizzarre Science
The video below shows scientific proof that there is something NOT quite logical or scientific about this universe. The mere act of observation can completely change the outcome of an event! Before I get too ahead of myself, you need to watch the video below to understand: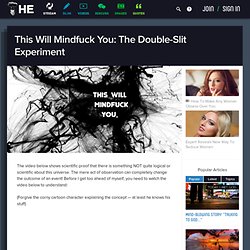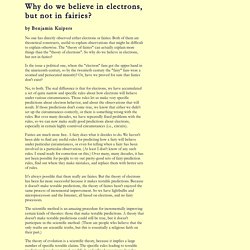 by Benjamin Kuipers
Aug. 17, 2005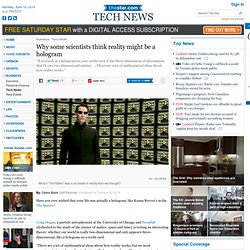 Why some scientists think reality might be a hologram
Have you ever wished that your life was actually a hologram, like Keanu Reeves's in the The Matrix ? Craig Hogan , a particle astrophysicist at the University of Chicago and Fermilab (dedicated to the study of the science of matter, space and time), is testing an interesting theory: whether our world is really two-dimensional and only appears three-dimensional, like a hologram on a credit card. "There are a lot of mathematical ideas about how reality works, but we need experiments to guide us about what is really happening," says Hogan in an interview with the Star . Hogan is heading a team of researchers trying to test what has become known as the holographic theory. Based on mathematical formulas and the study of black holes and string physics, some physicists have hypothesized that reality is a hologram. "It is as if we're virtual human beings living on a two-dimensional world," he said.
Nov. 16, 2006