Submarine Cables / Câble Sous-Marins
Cartographie- Cables sous-marins en service - Google Fusion Tables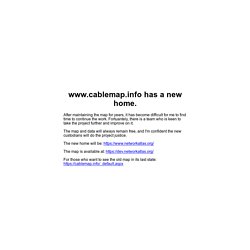 Menu About / Changelog List Of Cables List of Cables Show only cables that went active...Before Since Duringthe year
MobileMe Gallery
TeleGeography
@TeleGeography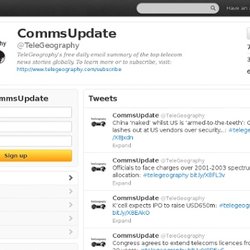 Language: English Bahasa Indonesia Bahasa Melayu
MPLS IP VPN port prices are tumbling around the world. Between Q3 2011 and Q3 2012, the median 10 Mbps port price in London fell 38 percent, to $703 per month, while 10 Mbps prices in Tokyo fell a more modest 12 percent to $1,626 per month. In Mexico City, the median price of a 155 Mbps port declined just 5 percent, similar to rates of decline seen in New York and London, but at $17,300 per month, it remains nearly four times more expensive than a comparable port in either city.
Tumblr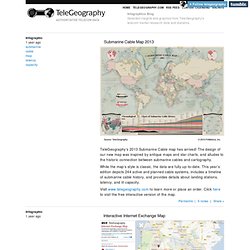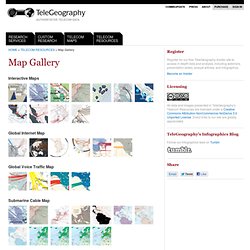 Register Register for our free TeleGeography Insider site to access in-depth data and analysis, including webinars, presentation slides, analyst articles, and infographics. Become an Insider Licensing All data and images presented in TeleGeography's Telecom Resources are licensed under a Creative Commons Attribution-NonCommercial-NoDerivs 3.0 Unported License.
Cartographie
The data provided in our Internet Exchange Points Directory is now accessible via our free interactive Internet Exchange Map. The map provides information for active Internet exchanges and buildings. Select an Internet exchange from the list provided to view the buildings in which that exchange is present.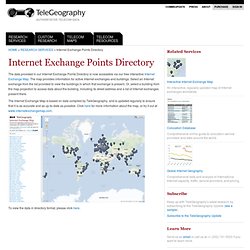 Internet Exchange Points Directory