Divers
Upload contacts to Google+ via your address book | Digital Media
New to Google+ and looking for more contacts? A feature launched yesterday lets you hunt for potential prospects by uploading your address book from Microsoft Outlook and other desktop e-mail clients. As described in a Google+ post by Google technical staff member Paul Lindner, the feature works with several e-mail and address book programs beyond Outlook, including Outlook Express, Mozilla's Thunderbird, and Apple's Address Book. But it apparently also supports any e-mail address book or contact list that can be exported to a VCard/VCF or CSV (comma separated values) format. I tested the feature using Microsoft Outlook 2010, though because of the Ribbon interface, I wasn't able to follow Lindner's instructions exactly.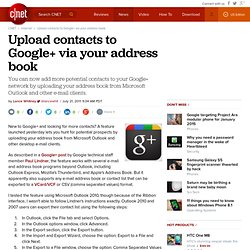 Articles Lean In: Women, Work, and the Will to Lead by Sheryl Sandberg Downloading a Kindle copy today of the new book by Facebook COO Sheryl Sandberg today felt like my birthday, only instead of cake and getting older, I felt inspired and lighter. Even though I'm an author and love book reviews on my work, I rarely take the time myself to leave a review. Today was different.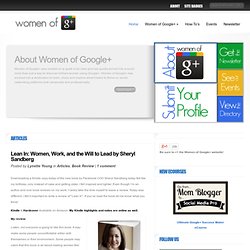 Hi, I'm Daria. I'm musician fueled by the effervescent pop of the universe, the rock of planet earth & the love in your heart. Singer/Songwriter. Laughing In The Face of The Lion.
HangoutParty
Sync Google+ to Twitter, Identi.ca and Facebook
Share This Circle
GoogleMinus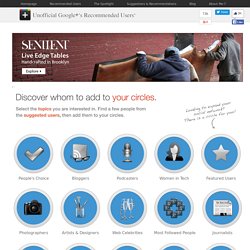 *Disclaimer: This website is not in any form associated or affiliated with Google.com. The right of all logos, photos and design elements displayed on the website are belong to their respective organizations and individuals. The categories are based on basic research on internet and website owners' personal opinions and do not necessarily reflect factual information. The owners of the website keep the right to modify the categories at any time.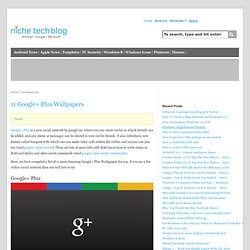 11 Google+ Plus Wallpapers
Google+ Plus is a new social network by google inc where you can create circles in which friends can be added, and any status or messages can be shared in your circles friends. It also introduces new feature called hangout with which one can make video calls within the circles and anyone can join too (read google+ plus review). There are lots of users who still didnt know how to write status in Bold and italics and other secret commands (read google+ plus secret commands). Here, we have compiled a list of 11 most stunning Google+ Plus Wallpapers for you.
The Unofficial Google+ Wiki