DIVERS
Skinbox
FormBakery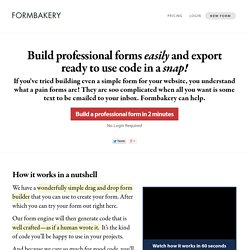 How it works in a nutshell We have a that you can use to create your form. After which you can try your form out right here. Our form engine will then generate code that is It's the kind of code you'll be happy to use in your projects.
Image Effect: Watermark Photo
Hide this box Phixr is a free online photo editor, a tool for editing your photos in your web browser. It has all the basic and advanced photo editing features, plus some fun ones, like adding text or clipart, adding speech-bubbles, and many more.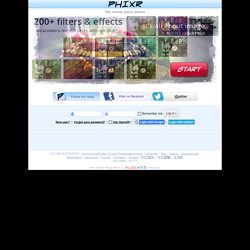 Compilr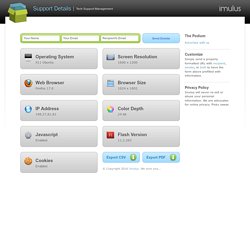 Your email has been sent. Thank you. Operating System X11 Ubuntu
Vous rêvez de savoir créer vous-même votre site web mais vous ne savez pas comment faire ? Ce cours est fait pour vous ! Destiné aux débutants, il vous enseignera tout ce qu'il faut savoir sur les langages HTML5 et CSS3 qui permettent de créer des sites web. Vous découvrirez comment insérer du texte, des images, des vidéos, comment créer des menus, des formulaires, et même comment réaliser un site en responsive design qui s'adapte aux smartphones et tablettes !