Backup
Sorry, we could not find the page you were looking for.
Permet d'embedded un tweet dans votre blog by sirchamallow Sep 4
Wordpress Plugin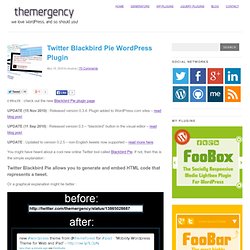 UPDATE : check out the new Blackbird Pie plugin page UPDATE (15 Nov 2010) : Released version 0.3.4. Plugin added to WordPress.com sites – read blog post .
Ever thought to yourself that you wish there was some way you could take a look back and see what you tweeted around this time last year?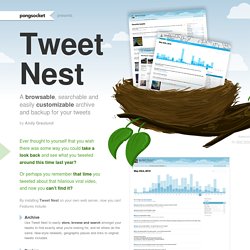 TweetGuard