Artist / Band
Why Bands Cancel Shows (And Why It Sucks For Everyone) Hi everyone, We try to be very forthcoming about information regarding touring.
Passion Pit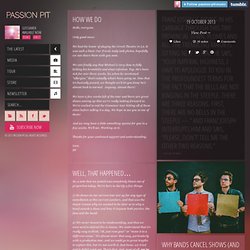 2014 - France / Suisse Tour Check our Live page for details of tour dates in 2014 in France, Switzerland & Istanbul. New dates including UK festivals will be announced shortly.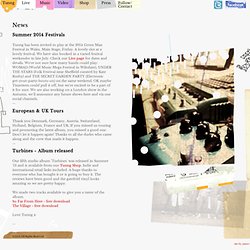 Tunng
Facebook
Myspace
SoundCloud
@thisistunng
YouTube
PETE YORN
Facebook
Myspace
www.peteyorn.com Pete Yorn, Columbia Records artist, has sold over 1mm records including his gold record, Musicforthemorningafter. He has played shows for crowds exceeding 80,000 people.
YouTube