Alternative Medicine
Two tablespoons of sesame oil, one tablespoon olive oil, two tablespoons avocado oil, two tablespoons almond oil, 2000 IU vitamin E (D-Alpha Tocopherol), 100Thousand USP units vitamin A, a drop or two of your favorite perfume.(optional)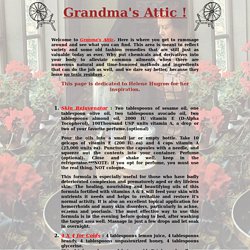 Nobody is naysaying the wonders of modern medicine—what would we do without a medication like penicillin to treat infections?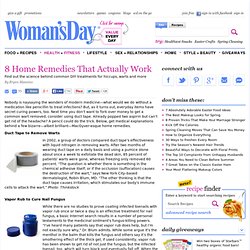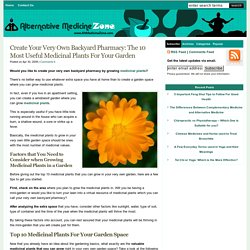 Would you like to create your very own backyard pharmacy by growing medicinal plants ?
Herbs at a Glance is a series of brief fact sheets that provides basic information about specific herbs or botanicals—common names, what the science says, potential side effects and cautions, and resources for more information.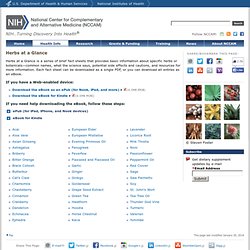 Garlic compound fights source of food-borne illness better than antibiotics
May 1, 2012 — Researchers at Washington State University have found that a compound in garlic is 100 times more effective than two popular antibiotics at fighting the Campylobacter bacterium, one of the most common causes of intestinal illness.