Web2.0 2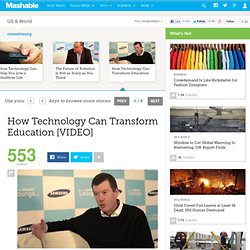 As co-founder and CEO of Sun Microsystems, one of the predominant companies of the first Internet boom, Scott McNealy was a huge proponent of open source software. Since leaving Sun in 2010, McNealy has turned his focus to the world of education through non-profit Curriki.org and startup Wayin .
How Technology Can Transform Education [VIDEO]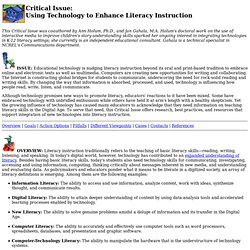 This Critical Issue was coauthored by Ann Holum, Ph.D., and Jan Gahala, M.A.
followmolly.com
Featured Sites
Create a free diagram (concept map, graphic organizer) to represent words, ideas, or tasks to aid in studying, organizing, or problem solving.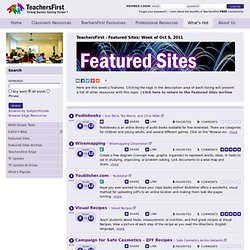 Web 2.0 Tools in Education: A Quick Guide by Mohamed Amin Embi
Remind101: Twitter for Teachers?
Technology Resources for Teachers
Virtual Summer Camp