Professionaldevelopment
Guilderland
Instructional Coaching
Building or Creating a Curriculum, Delivering Curriculum, Instructional Design, Syllabi, Lesson Plans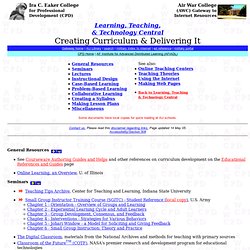 Learning, Teaching, & Technology Central
Concept to Classroom: Resources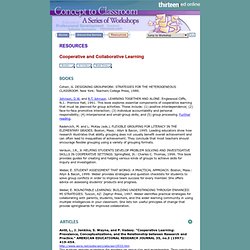 Cohen, G. DESIGNING GROUPWORK: STRATEGIES FOR THE HETEROGENEOUS CLASSROOM.
About this site... The Cooperative Learning (CL) Network is an association of colleagues at Sheridan College Institute of Technology and Advanced Learning who model, share, support, and advocate for the use of cooperative learning.
The Cooperative Learning Network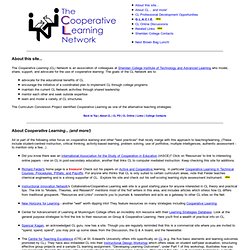 Pre-Library Preparation Met with the teacher and talked about how to set up cooperative groups.
Cooperative Learning in the Library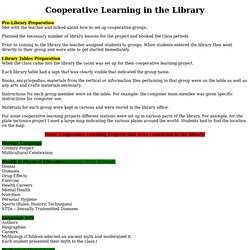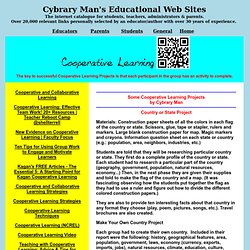 Some Cooperative Learning Projects by Cybrary Man Country or State Project Materials: Construction paper sheets of all the colors in each flag of the country or state.
Cooperative
is a successful teaching strategy in which small teams, each with students of different levels of ability, use a variety of learning activities to improve their understanding of a subject. Each member of a team is responsible not only for learning what is taught but also for helping teammates learn, thus creating an atmosphere of achievement. Students work through the assignment until all group members successfully understand and complete it.
Cooperative Learning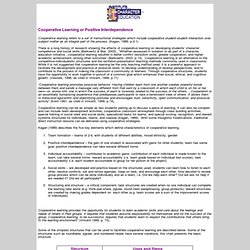 Cooperative learning refers to a set of instructional strategies which include cooperative student-student interaction over subject matter as an integral part of the process.
Cooperative Learning
63 No Contest
Article by Gwenn Schurgin O'Keeffe, M.D.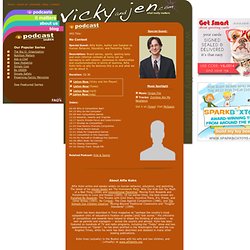 Lecture and workshop topics by alfie Kohn
Please note that this list is not exhaustive. Alfie Kohn also speaks about issues of particular concern to specific groups, such as those in the field of special education, Montessori teachers, college instructors, mentor teachers, reading specialists, school psychologists, and health educators -- as well as those concerned with multiage learning, multicultural education, authentic assessment, bullying, character education, teacher compensation, retention in grade, and other issues. UNCONDITIONAL PARENTING: Beyond Bribes and Threats RAISING REBELS: Helping Kids to Challenge the Status Quo PUSHED TOO HARD: Parenting in an Achievement-Crazy Culture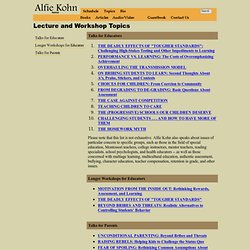 Cooperative Learning
CooperativeLearning
Welcome to the Learning Port
pdguidance_district.pdf (application/pdf Object)
profde.pdf (application/pdf Object)
PDforClassroomTeachers(Elementary).pdf (application/pdf Object)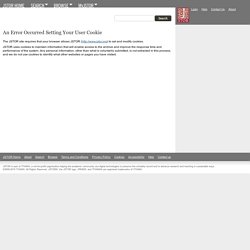 The JSTOR site requires that your browser allows JSTOR (http://www.jstor.org) to set and modify cookies. JSTOR uses cookies to maintain information that will enable access to the archive and improve the response time and performance of the system. Any personal information, other than what is voluntarily submitted, is not extracted in this process, and we do not use cookies to identify what other websites or pages you have visited.
Teachers_at_Work.pdf (application/pdf Object)
lftb.pdf (application/pdf Object)