Shopping
T-Shirts: Women's - American Apparel, Clasic Girl, Hyp and other name brand t-shirts - Cheapestees.com
Westport Big and Tall Clothing for Men :: Online retailer of big and tall clothing for men including dress and casual apparel in large sizes.
Close Sign In Using Facebook or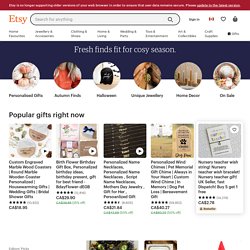 The Coolest Gifts » The coolest gift ideas, from us to you! » Page 3
The first photograph, "The Night Before Christmas," features a gingerbread house, Christmas cookies, candles, bulbs, and more. "Visions of Sugarplums" is an abstract composition of Christmas confections; and "Such a Clatter!" is a...
gifts + holiday - ThisNext
VW has played around with the idea of a buggy-style rides before — see the Volkswagen Buggy Up Concept, for example — but never has one come so close to production-ready as the Volkswagen Beetle Dune Concept. Based on the Beetle R-Line with same 210hp, 2.0L TSI engine but longer, wider, taller, and with additional ground clearance, this offroader features a ski rack built into the roof and rear spoilers, 19-inch wheels, Bi-Xenon headlights, LED fog lights, a 7.7-inch touchscreen, two-tone seats, and a six-speed DSG transmission. Sadly, still no word on whether this one might eventually make an appearance at a dealer new you. Traditional snowshoes are large.