Cybersafety
Resources for Schools | Cyber Safe Kids
The Department of Education and Early Childhood Development in Victoria, Australia launched the Bully Stoppers campaign and site on 15 [...] iKeepSafe and the American School Counselor Association have developed A School Counselor's Guide to Facebook. The purpose of the Guide [...] Keep up with Robyn's bookmarks from around the web by following cybersafekids on Delicious.
Be Smart Online
32 Resource Links on Cyberbullying
Our AC360° bullying study found that in 77% of incidents, no bystanders intervened to help their peers. The sociologist we teamed up with for this study, Robert Faris, says that type of behavior needs to change. Faris believes the best way to help end bullying is to encourage more bystanders to get involved and stop acts of bullying when they see them happening. Anderson Cooper spoke with a number of students who are on the front-lines of that fight –- highly ranked as interveners.
Teen Bullying Interveners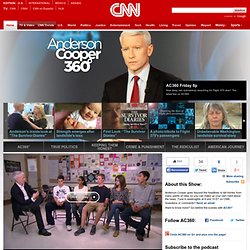 Stories of Us – Home CyberSafety - How to stay safe and enjoy living in a digital world... This course is designed for students ages 11-18 who are learning to use the Internet. It supplies common sense tips for staying safe while using a wide range of network based tools.
Course: Cybersafety
Bully_Prevention_Model_Policy_Aug30_06.pdf (application/pdf Object)