Cybersafety
Resources for Schools | Cyber Safe Kids
The Department of Education and Early Childhood Development in Victoria, Australia launched the Bully Stoppers campaign and site on 15 [...] iKeepSafe and the American School Counselor Association have developed A School Counselor's Guide to Facebook. The purpose of the Guide [...] Keep up with Robyn's bookmarks from around the web by following cybersafekids on Delicious.
Be Smart Online
32 Resource Links on Cyberbullying
Teen Bullying Interveners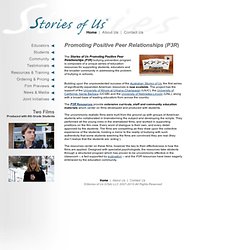 Building upon the unprecedented success of the Australian Stories of Us, the first series of significantly expanded American resources is now available. The project has the support of the University of Illinois at Urbana-Champaign (UIUC), the University of California, Santa Barbara (UCSB) and the University of Nebraska-Lincoln (UNL), along with a broad base of leading educators from across the country. The P3R Resources provide extensive curricula, staff and community education materials which center on films developed and produced with students.
Stories of Us – Home
Course: Cybersafety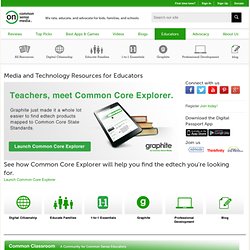 February 27, 2014 We are thrilled to announce the release of our entire Digital Literacy and Citizenship Curriculum as a set of eight interactive, multimedia iBooks Textbooks, available for free in the iBooks Store... read more March 31, 2014 Imagine … a school district that is teaching Digital Literacy and Citizenship lessons to 28,000 K-12 students, with 1,800 trained teachers. Is it possible? Last week, I hosted an inspiring webinar... read more