Common Core Learning Standards
Driving through North America in a motorhome may sound like a dream vacation for some, but for Blanch and John Linton, it was a humble beginning to one of the world's largest and most successful on-demand professional development tools for educators everywhere. What began in the 1990s as the Video Journal of Education is now School Improvement Network.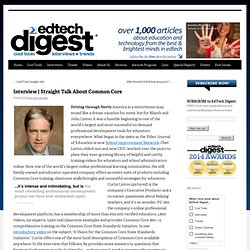 Interview | Straight Talk About Common Core
Common Core State Standards Mathematics Resources | Education Northwest
The following are Common Core State Standards (CCSS) resources that focus on Mathematics.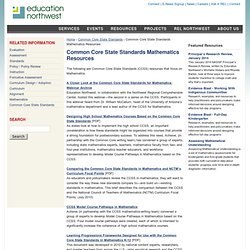 www.nylearns.org/default.aspx