Bullying
Safety in School and Character Education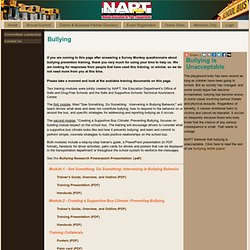 Two training modules were jointly created by NAPT, the Education Department's Office of Safe and Drug-Free Schools and the Safe and Supportive Schools Technical Assistance Center. The first module , titled "See Something. Do Something: Intervening in Bullying Behavior," will teach drivers what does and does not constitute bullying, how to respond to the behavior on or around the bus, and specific strategies for addressing and reporting bullying as it occurs.
Bullying
Bullying in the Classroom ... and in the Chatroom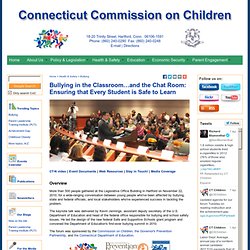 Home > Health & Safety > Bullying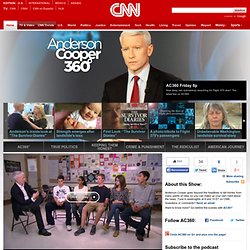 Teen Bullying Interveners
Our AC360° bullying study found that in 77% of incidents, no bystanders intervened to help their peers. The sociologist we teamed up with for this study, Robert Faris, says that type of behavior needs to change. Faris believes the best way to help end bullying is to encourage more bystanders to get involved and stop acts of bullying when they see them happening.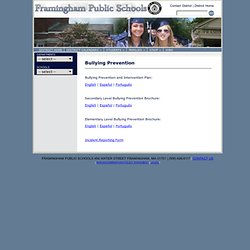 Bullying Prevention - Framingham Public Schools
Contact District | District Home Bullying Prevention > Click here to read the Bullying Prevention and Intervention Plan.