Bullying
Safety in School and Character Education. Bullying. Bullying is Unacceptable The playground bully has been around as long as children have been going to school.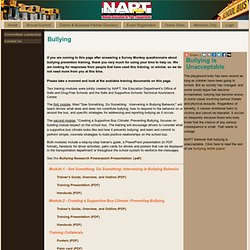 But as society has changed, and some would argue has become ill-mannered, bullying has become worse, in some cases involving serious threats and physical assaults. Bullying in the Classroom ... and in the Chatroom. Home > Health & Safety > Bullying CT-N video | Event Documents | Web Resources | Stay in Touch!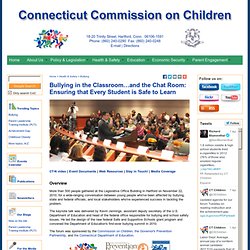 | Media Coverage Overview. Teen Bullying Interveners. Bullying Prevention - Framingham Public Schools.
---