Teaching websites
Sites for Students. Students. Is not available.
Classroom management
S Guide Classroom Management Strategies and Resources Page. Classroom Management Strategies, Classroom Management Printouts Grade BooksPrintable Incentive ChartsClassroom Management Strategies Discipline - Stages of Classroom Discipline Discipline - Four Steps for Better Classroom Management Discipline - Techniques that Backfire Discipline - Proactive Discipline.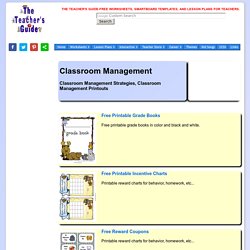 Kent ICT | Kent Trust Web provided by Kent County Council. Whiteboards - Primary Mathematics. NAACE Primary: Classroom Activities. Teachers: Selected Internet Resources (Science Reference Services, Library of Congress) Center for Innovation in Engineering and Science Education CIESE's program encourages the use of Internet resources in mathematics and science lesson plans to improve student achievement.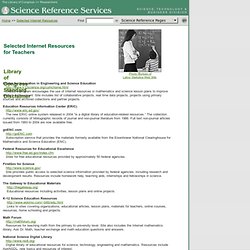 Site includes list of collaborative projects, real time data projects, projects using primary sources and archived collections and partner projects. Education Resources Information Center (ERIC) The new ERIC online system released in 2004 "is a digital library of education-related resources." The collection currently consists of bibliographic records of journal and non-journal literature from 1966. Kids Games, Kids Movies, Kids Music, and More - Yahoo! Kids. Teaching Treasures. Primary School sites, lessons, resources. What Time Is It? Www.globalclassroom.org. Interactive Whiteboard Resources.
Sites for Teachers. Gateway to 21st Century Skills. Global SchoolNet: Home. Education Place® Washington Reading/Language Arts. Home Page.
August 7, 2012 To all my educator colleagues: As you all know, I retired in June of 2011 from my school district job as Director of Technology.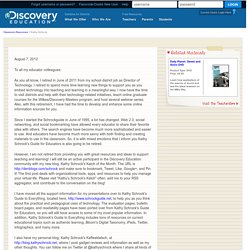 I retired to spend more time learning new things to support you as you embed technology into teaching and learning in a meaningful way.
Art
Tunstall's Teaching Tidbits. Teachers Pet. Displays - www.rainbowresources.co.uk. Insert body text here ...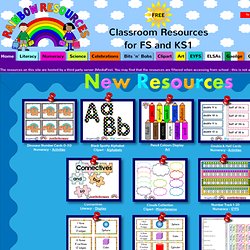 The resources on this site are hosted by a third party server (MediaFire). You may find that the resources are filtered when accessing from school - this is not a content issue This website uses cookies to allow us to see how the site is used. The cookies cannot identify you. If you continue to use this site we will assume that you are happy with this. Winter display words and writing frames. Free Resources and Downloads | Bucket Fillers. Yummy Pizza Fractions. I came across this photo via Pinterest yesterday and thought it was a great idea for a fractions activity and would make a fantastic interactive display too.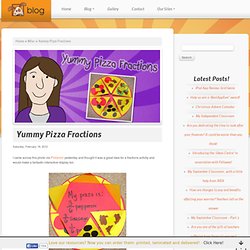 Free Resource Pack So to help you along I've made up a free resource pack that you could use in class. Let the children make up their own pizzas either using the toppings included or they can make/draw their own. African Mask. Materials: - Tagboard - Raffia - Markers - Pencil - Scissors - Hole Punch - African Mask Tracer - Scissors - African Mask Examples 1.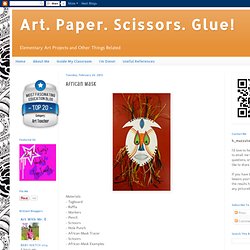 Fold paper in half. 2. Trace mask stencil (or make your own shape!) Untitled. Flowers. April Showers Brought May Flowers. Paper Plate Tropical Fish. Are you and your kids dreaming of summer like I am?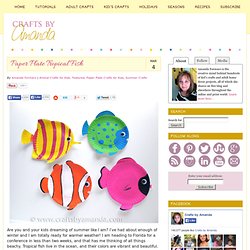 I've had about enough of winter and I am totally ready for warmer weather! I am heading to Florida for a conference in less than two weeks, and that has me thinking of all things beachy. Tropical fish live in the ocean, and their colors are vibrant and beautiful. So it seemed a fitting time to share this fun paper plate craft your kids will love. Sunflowers and Sculptures. Materials: - Paper Plates (one for each child) - Black Tempera Paint - Paintbrushes - Brown Tissue Paper - Yellow Construction Paper - Scissors - Glue Students paint the center of a paper plate with black paint.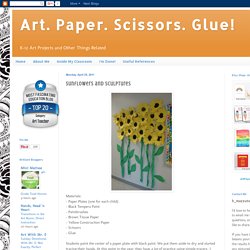 We put them aside to dry and started tracing their hands. At this point in the year, they have a lot of practice using simple tracers- I wanted to see their progress with something more difficult like their hand. A Kindergarten Blog: Products of Texas. My good friend just did a lesson with her class on the agricultural products grown in Texas.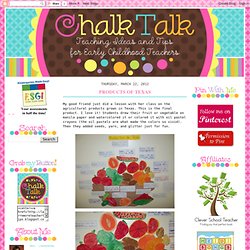 This is the final product. I love it! Students drew their fruit or vegetable on manila paper and watercolored it or colored it with oil pastel crayons (the oil pastels are what made the colors so vivid). Class displays 2011.wmv. How to Make Paper Easter Lilies. So Easter is fast approaching and you need a quick and easy art project for the bulletin board............give these paper lilies a try.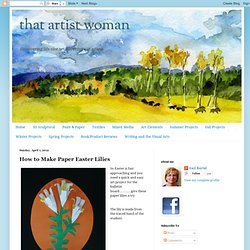 The lily is made from the traced hand of the student. These were made by Grade 1. Art Show 2012- Fairy Tales and Fables. Welcome to our annual Fine Arts Festival celebrating Youth Art Month, Fairy Tales and Fables. Here are just a few photos of our fun filled night. Every child had at least 2 projects up most had 4-5 projects.
SEN
Gaeilge. Maths. Geography. English. PE. A Kids Heart. Dottie and Buzz @ www.dottieandbuzz.co.uk. Art Lesson Plans Reviewed by Teachers. Buy Posters, Art Posters and Art Prints at AllPosters.ie.
HotChalk's Lesson Plans Page - Lesson Plans for Teacher by Teachers. EFL ESL. IXL. WorksheetWorks.com. Starfall's Learn to Read with phonics. Elementary Web Sites for English Language Learners. Woodlands Maths Zone - Fun interactive maths games. Learning Zone. Apples4theteacher.com - A Primary Website - Educational Games and Activities for Kids. Teaching Tools, Teaching Resources, and Learning Tools @ Learninghorizons.ie.
Scoilnet | Portal for Irish Education. Primary Resources - Free teaching resources, lesson plans, teaching ideas & worksheets for primary and elementary teachers. Teaching Ideas - Free lesson ideas, plans, activities and resources for use in the primary classroom. Seomra Ranga — Resources for the Primary School Teacher.
---