Great eats
Save to your Collections Sorry for the inconvenience! Saving is temporarily unavailable as we work through a few kinks in our new recipe design (we hope you like it!). Don't worry, your collections are safe and you'll be able to save recipes again very soon.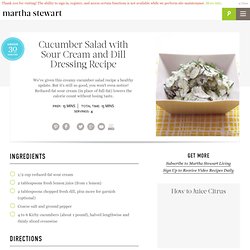 Cucumber Salad with Sour Cream and Dill Dressing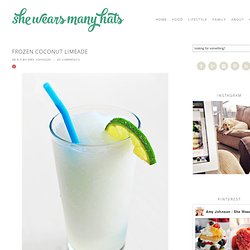 Pin It Put the lime in the coconut and mix it all up? Or put the coconut in the lime and stir it all together? Nope, put the lime and the coconut in the blender and blend it all up. And that's all she wrote.
Dark Chocolate & Raspberry Buttercream Cake with Ganache Drizzle
I have a bit of a dilemma. Okay, I have a big, big dilemma: this cake is sitting 6′ away from me in the fridge right now, and I'm trying to resist it! You'd think I'd be used to sitting in arms' reach of cake all day long, but sometimes, well, maybe often, it's almost impossible not to sit down to the entire thing with a fork and just go to it. The thing is, as much as I joke about the amount of cake I eat, I also take a break from the sweets now and again, to make sure I stay healthy & fit.