Recommendation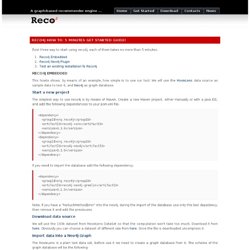 The Graph-Based Recommender Engine
Exist three way to start using reco4j, each of them takes no more than 5 minutes. Reco4j Embedded
About
Why did you build Percolate Noah: "We are excited about technology, brands, and content and thought there was a better, more scalable, way to help brands create the content they need for the social web." Why content?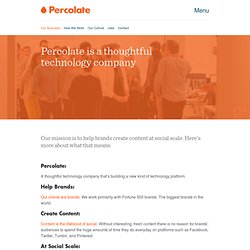 Web Services API
Kleiner-Backed Lockerz Acquires Social Sharing Platform AddToAny
Exclusive- Social commerce network Lockerz has acquired social sharing platform AddToAny. Financial terms of the acquisition were not disclosed. AddToAny, which has never raised any outside financing and is profitable , allows users to share and bookmark online content with social networks, news aggregators, email services, and instant messengers.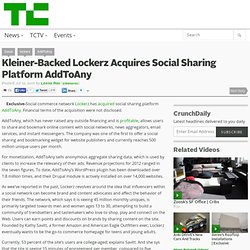 Yelp's Review Filter Explained
6 Tips for Finding Great Content to Share on Twitter
In the land of Twitter , you are known by what you tweet Finding and sharing great content is the key to establishing yourself as a thought leader in the arena of social media . Here are some Twitter tips on how to find and share great content:
Your Social TV Guide | Matcha
Fanhattan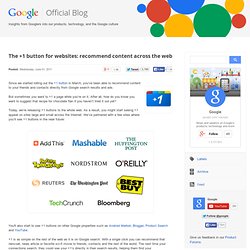 Since we started rolling out the +1 button in March, you've been able to recommend content to your friends and contacts directly from Google search results and ads.
The +1 button for websites: recommend content across the web
trust.mindswap.org/papers/toit.pdf
Open Source Developers @ Google Speaker Series: Lessons From Advogato
www.levien.com/thesis/compact.pdf
This document briefly describes the technical details of Advogato's trust metric. The basic trust metric evaluates a set of peer certificates, resulting in a set of accounts accepted. These certificates are represented as a graph, with each account as a node, and each certificate as a directed edge.
Trust Metric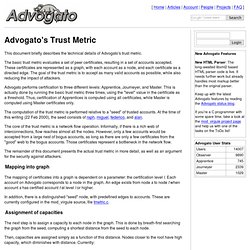 Lulu , a book publishing site, is in the news this week. But there are many more sites for book reviews, self-publishing and exchange.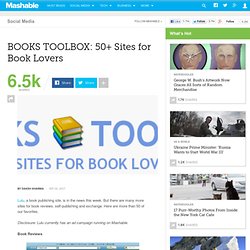 CAiSE03-Recommendation_Based_Discovery_of_Dynamic_Virtual_Communities
OpenRecommender | What will you share today?
Recommender systems or recommendation systems (sometimes replacing "system" with a synonym such as platform or engine) are a subclass of information filtering system that seek to predict the 'rating' or 'preference' that user would give to an item (such as music , books , or movies ) or social element (e.g. people or groups ) they had not yet considered, using a model built from the characteristics of an item (content-based approaches) or the user's social environment (collaborative filtering approaches). [ 1 ] [ 2 ] Recommender systems have become extremely common in recent years.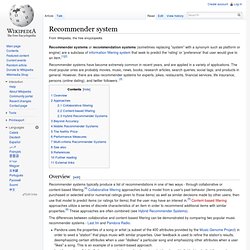 Automated Text Analytics | Saplo
Suggestion graph made with test application Hi,
Recommendation's Engine based on Spread Activation algorithm « Álvaro Brange's Blog.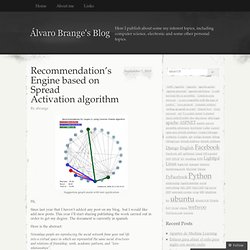 Open Source Recommendation engine
Add recommendations to your website Use our public evaluation instance of easyrec to integrate recommendations into your applications. For further information on how to use the evaluation service have a look at the get started page.
recommendation engine