Major site functions
JavaScript Quick Start. Getting started with Pusher is very easy.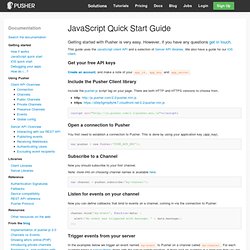 However, if you have any questions get in touch. This guide uses the JavaScript client API and a selection of Server API libraries. Insights API | OpenAmplify.com. If you want to leverage the actual meaning of content in your application, you need OpenAmplify.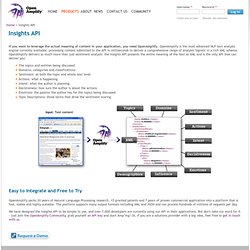 OpenAmplify is the most advanced NLP text analysis engine currently available, processing content submitted to the API in milliseconds to deliver a comprehensive range of analysis 'Signals' in a rich XML schema. OpenAmplify delivers so much more than just sentiment analysis: the Insights API presents the entire meaning of the text as XML and is the only API that can deliver you: The topics and entities being discussedDomains, categories and classificationsSentiment: at both the topic and whole text levelActions: what is happeningIntent: what the author is planningDecisiveness: how sure the author is about the actionsEmotions: the passion the author has for the topics being discussedTopic Descriptions: those terms that drive the sentiment scoring.
Home | OpenAmplify.com. How Does Calais Work? Submitted by Anonymous on Tue, 04/08/2008 - 15:55.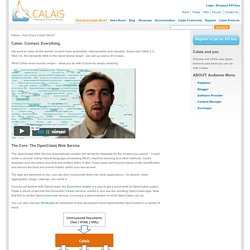 Calais: Connect. Everything. We want to make all the world's content more accessible, interoperable and valuable. SIMILE Widgets. The Decline of Wikipedia: Even As More People Than Ever Rely on It, Fewer People Create It. The sixth most widely used website in the world is not run anything like the others in the top 10.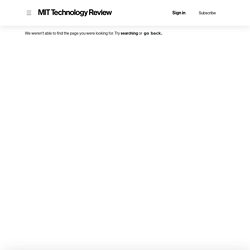 It is not operated by a sophisticated corporation but by a leaderless collection of volunteers who generally work under pseudonyms and habitually bicker with each other. It rarely tries new things in the hope of luring visitors; in fact, it has changed little in a decade. And yet every month 10 billion pages are viewed on the English version of Wikipedia alone. When a major news event takes place, such as the Boston Marathon bombings, complex, widely sourced entries spring up within hours and evolve by the minute.
Because there is no other free information source like it, many online services rely on Wikipedia. Sorry, Siri: How Google Is Planning to Be Your New Personal Assistant - Megan Garber. The firm is doubling down on search that is conversational, contextual, and personal.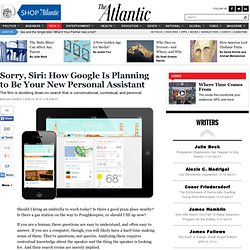 Should I bring an umbrella to work today? Is there a good pizza place nearby? Is there a gas station on the way to Poughkeepsie, or should I fill up now?
Collaboration
Community. Create. Content Curation - Tools. Hosting. How does it work | 4iKIM. Some are common to all elements, such as date and author/origin, and others are type-specific (including GPS data when appropriate to add a location dimension).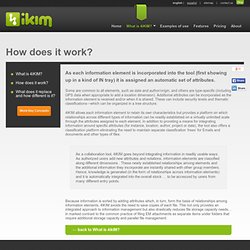 Additional attributes can be incorporated as the information element is received and/or when it is shared. These can include security levels and thematic classifications—which can be organized in a tree structure. 4iKIM allows each information element to retain its own characteristics but provides a platform on which relationships across different types of information can be readily established on a virtually unlimited scale through the attributes assigned to each element.
About ifttt. FreedomBox Foundation. Google Launches OAuth 2.0 Playground @ API Evangelist. Easyrtc/docs/easyrtc_client_tutorial.md at master · priologic/easyrtc. Experience. Discover. Site analytics. Monetizing. Business Apps. Business Apps New to Zoho?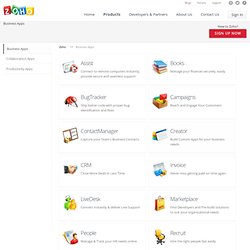 Sign Up Now Zoho Business Apps. Customer Relations Management.
---