Unique
Back to the Future
s Curiosities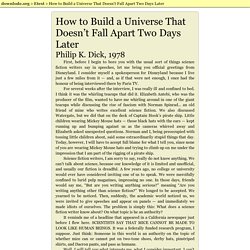 First, before I begin to bore you with the usual sort of things science fiction writers say in speeches, let me bring you official greetings from Disneyland. I consider myself a spokesperson for Disneyland because I live just a few miles from it — and, as if that were not enough, I once had the honour of being interviewed there by Paris TV. For several weeks after the interview, I was really ill and confined to bed.
How to Build a Universe That Doesn't Fall Apart Two Days Later
Kitchen of the Future
Kitchen of the Future Energy-saving light bulbs will only take us so far. We need to push ourselves to rethink domestic appliances entirely, to rethink how homes consume energy, and how entire communities can pool resources" says Clive van Heerden, Senior Director of Design-led Innovation at Philips Design. Philips believes the solution is likely to come from biological processes, which are less energy-consuming and non-polluting. We need to go back to nature in order to move forward. The Microbial Home is a proposal for an integrated cyclical ecosystem where each function's output is another's input.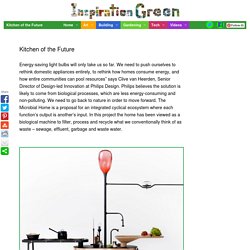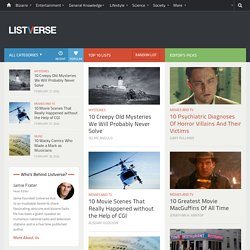 Listverse
Facts 10 Cool Car Facts Crime
136 Creepy Wikipedia Articles
4fef75ba9d899.jpg 521×960 pixels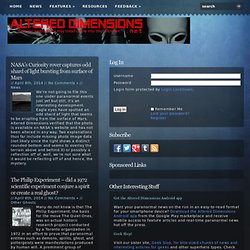 NASA's Curiosity rover captures odd shard of light bursting from surface of Mars // April 8th, 2014 // No Comments » // News We're not going to file this one under paranormal events just yet but still, it's an interesting development.
Altered Dimensions - The study of weird, unusual, and strange phenomena
The Secret Yumiverse - Illustrated tips and tricks from the mind of Yumi « Wonder How To
How To Electrify Your Brain To Be Smarter With a 9-Volt Battery (Updated)
Welcome - 1940 Census
Self Made Scholar - Free Self Education Classes Online
Before It's News | Alternative News | UFO | Beyond Science | True News| Prophecy News | People Powered News
Camper Bike
Search results for spy
Pictures of the moment More than often you will find a lot of food in these low and large box-looking gray dumpsters, in Luxembourg. Copenhagen: A Floating City trailer loaded with the catch from only one organic food container. The Floating City is a project where people build boats and other stuff mostly from material they find for free in the city. Anyone can join the project and live and work here. Dumpster dived food from one street in Toulouse.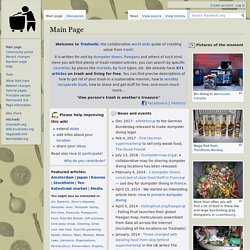 the world-wide guide to dumpster diving
Welcome to the New York City Municipal Archives Online Gallery of over 870,000 images. Selected from the world-class historical collections of the Archives, most of these unique photographs, maps, motion picture and audio recordings are being made accessible for the first time. Visitors are invited to explore and search the collections individually, or across all collections by keyword or any of the advanced search criteria. The gallery includes many complete collections; for others, only representative samples are currently on display. Visitors are encouraged to return frequently as new content will be added on a regular basis.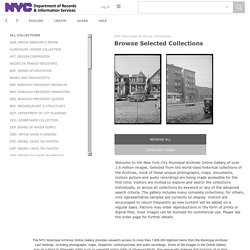 NYC Municipal Archives
DEG: DeGregario Collection
GovTrack.us: Tracking the U.S. Congress
Dark Roasted Blend | Mobile
Listphobia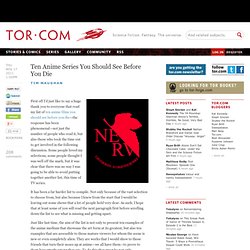 First off I'd just like to say a huge thank you to everyone that read my list of ten anime films you should see before you die—the response has been phenomenal—not just the number of people who read it, but also those who took the time out to get involved in the following discussion. Some people loved my selections, some people thought I was well off the mark, but it was clear that there was no way I was going to be able to avoid putting together another list, this time of TV series. It has been a far harder list to compile. Not only because of the vast selection to choose from, but also because I knew from the start that I would be leaving out some shows that a lot of people hold very dear. As such, I hope that at least some of you will read the next paragraph first before scrolling down the list to see what is missing and getting upset.
Ten Anime Series You Should See Before You Die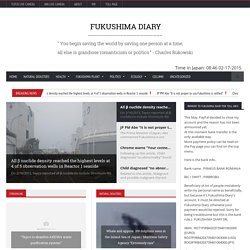 Fukushima Diary
Tepco is going to reduce their regular press conference from 3 times to twice a week from this July. Tepco's spokesman announced on 4/4/2014. Among the two press conferences, one conference will be in Fukushima, and the other conference will be in Tokyo, therefore it will be only once in Tokyo practically. They used to hold the press conference every weekday, but they reduced it to only 3 times a week in December of 2012.
It's time to update the entries in your browser's links toolbar. But with recent estimates putting the size of the internet at well more than 100 million distinct websites, it's getting harder and harder to get a handle on all the great stuff that's out there. That's why we've compiled this list. And unlike some lists you may have seen, which try to name the very "best" websites, but end up just telling you a lot of stuff you already know, we've chosen instead to highlight 50 of our favorite sites that fly under most people's radar.
50 Kick-Ass Websites You Need to Know About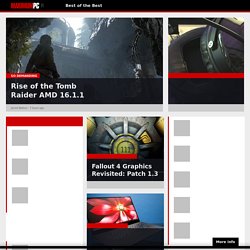 Truth Mafia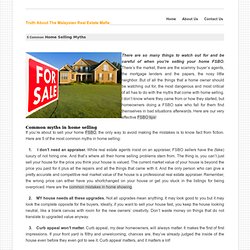 5 Common Home Selling Myths There are so many things to watch out for and be careful of when you're selling your home FSBO. There's the market, there are the scammy buyer's agents, the mortgage lenders and the papers, the nosy little neighbor. But of all the things that a home owner should be watching out for, the most dangerous and most critical of all has to do with the myths that come with home selling.I don't know where they came from or how they started, but homeowners doing a FSBO sale who fall for them find themselves in bad situations afterwards.
USArmy-InternmentResettlement