Travels
Travel Answers - stackoverflow.com
Do I need a visa for...?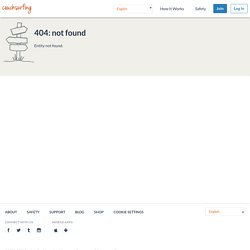 5 tips for successful CouchSurfing you haven't tried yet | CouchSurfing Blog
Last year, I took a leap of faith by raising $8k on Kickstarter to create the first full-length feature documentary about Couchsurfing. To shoot my film, I traveled for 6 months straight staying only in Couchsurfers' homes. If you're also planning to backpack across the globe to follow your dreams, you can, like me, do so without having to spend a single night at a hotel or a hostel. How?