Textmining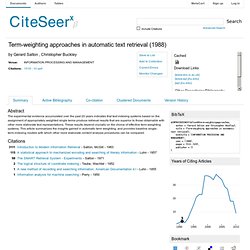 BibTeX
Term-weighting approaches in automatic text retrieval
Gradient Boosting Machine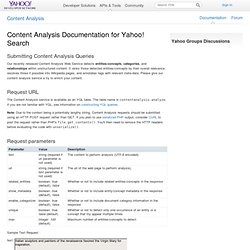 Content Analysis Web Service
Submitting Content Analysis Queries Our recently released Content Analysis Web Service detects entities/concepts, categories, and relationships within unstructured content.
michael/papers/596.pdf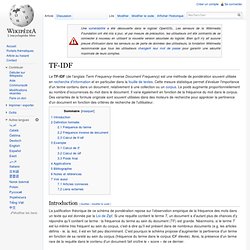 Un article de Wikipédia, l'encyclopédie libre.
TF-IDF
dlibrary/JIPS_v05_no3_paper6.pdf
Latent semantic analysis (LSA) is a technique in natural language processing, in particular in vectorial semantics, of analyzing relationships between a set of documents and the terms they contain by producing a set of concepts related to the documents and terms. LSA assumes that words that are close in meaning will occur in similar pieces of text.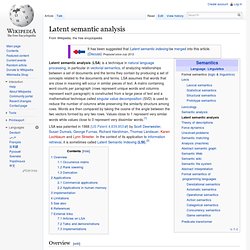 Document Clustering in Objective-C