Interesting articles or videos
News is bad for you – and giving up reading it will make you happier. Out of the ­10,000 news stories you may have read in the last 12 months, did even one allow you to make a better decision about a serious matter in your life, asks Rolf Dobelli.
Photograph: Guardian/Graphic In the past few decades, the fortunate among us have recognised the hazards of living with an overabundance of food (obesity, diabetes) and have started to change our diets. Countdown of Life: How much time do you have left? [INFOGRAPHIC] | Exec Blog. By Karen Cheng, Designer at Exec When people use Exec to clean their house or run an errand, they're getting that time back in the day.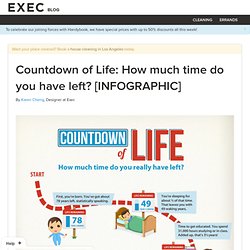 So the Exec team thinks a lot about how people choose to spend their time. How do you stay productive after work. Here is my little back story: I work from 8-5(or 6), during work I will take a break and scan for a couple good articles on business, technology, etc.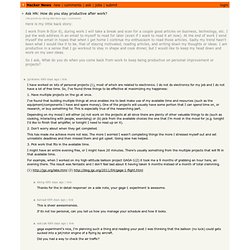 I put the web address in an email to myself to read for later (even if I want to read it all now). At the end of work I send myself the email in hopes that when I get home I continue my enthusiasm to read those articles. Fire Me. I Beg You. In every situation I ask myself two questions: What do I want the outcome of this situation to beWhat do I secretly want the outcome of this situation to be For example, at one of my previous jobs, my boss setup an emergency meeting in her office.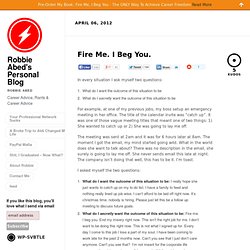 One of the BEST Motivational Videos I've ever seen! Petit guide de survie à l'usage des buveurs de café. Article publié en anglais par Robert T.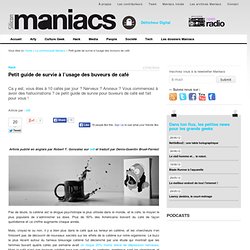 Gonzalez sur io9 et traduit par Denis-Quentin Bruet-Ferréol Pas de doute, la caféine est la drogue psychotrope la plus utilisée dans le monde, et le café, le moyen le plus populaire de s'administrer sa dose. Plus de 50% des Américains boivent du café de façon quotidienne et ce chiffre augmente chaque année. The Shy Connector. The Blog of Shelby White» 10 Ways to be more interesting. Be more interesting.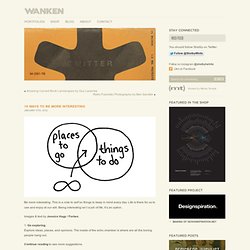 This is a note to self on things to keep in mind every day. Life is there for us to use and enjoy at our will. Being interesting isn't a job of life, it's an option. Images & text by Jessica Hagy / Forbes. 1. Nurse reveals the top 5 regrets people make on their deathbed | Arise India Forum - Dispel illusion and hatred..establish truth!!
Author: Bronnie Ware For many years I worked in palliative care.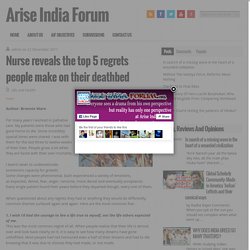 My patients were those who had gone home to die. Some incredibly special times were shared.
---