Advertising agencys
Nowans Community Trust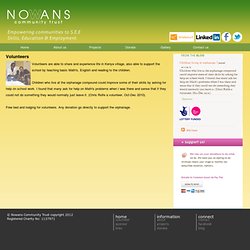 Volunteers Volunteers are able to share and experience life in Kenya village, also able to support the school by teaching basic Math's, English and reading to the children.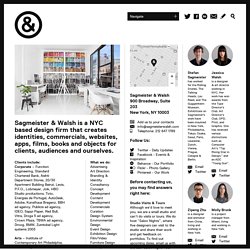 Sagmeister & Walsh - About Us
Clients include: – Function Engineering, Standard Chartered Bank, Aishti Department Stores, 20/30 Apartment Building Beirut, Levis, P.F.O., Lobmeyer, Joik, HBO Studio productions, Toto, Energias de Portugal, AutoDesk, Adobe, Kunsthaus Bregenz, BBH ad agency, Publicis ad agency, IDEO, Sappi Paper, Red Bull, Vitra, Droga 5 ad agency, Crown Plaza, TBWA ad agency, Droog, BMW
First Ad Man in Space? Written by Trevor Beattie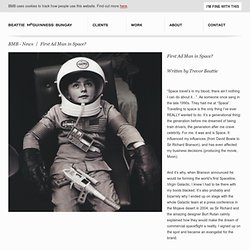 Beattie McGuinness Bungay - Our Clients - BMB - News - First Ad Man in Space?
Weapon 7 | Ideas with little beating hearts
our work | stuff advertising | advertising, design, media | Bristol agency
Honda - Portfolio - Grey London
Media Agency | Media Buying Agency | Media Planning Agency | Media Planning and Buying
Aegis Africa | The fastest growing network in Sub Saharan Africa.
There is no doubt that the world of communications has changed and as a result of technology remains ever-changing. We believe that we are uniquely placed to help clients navigate the incredibly complex new world. We have spent the last couple of years working on how we might move our relationship with clients much more upstream and in so doing deliver great ideas that truly answer out clients business problems. There are 12 different businesses in the UK Group and one of our major innovations has been to bring together strategists from all the disciplines to sit and work together in our Central Strategy Unit (CSU). The CSU brings together strategists from advertising, brand, PR, CRM, data and digital and enables clients to work with us in a number of different ways - as a strategic advisor or as a full service partner delivering everything from strategic thinking to execution across all disciplines. We absolutely believe in creativity but we believe it is no longer enough.
M&C Saatchi – London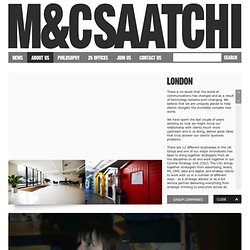 The Red Brick Road
Foreign and Commonwealth Office -
:: ico design ::
Creative web design | brand consultants | graphic designers
AMV BBDO
Mother London | Creative Work
Homepage | Tangible:
The One Club / Home
Euro RSCG Worldwide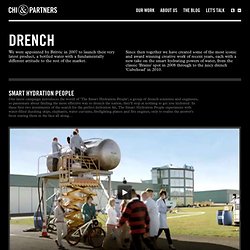 Our latest campaign introduces the world of 'The Smart Hydration People'; a group of drench scientists and engineers, so passionate about finding the most effective way to drench the nation, they'll stop at nothing to get you hydrated. In these first two instalments of the search for the perfect hydration hit, The Smart Hydration People experiment with water-filled dunking skips, elephants, water curtains, firefighting planes and fire engines, only to realise the answer's been staring them in the face all along…
Drench
To support our launch campaign for TalkTalk TV we re-created our award winning user generated sponsorship campaign for The X Factor. As always, we wanted to give fans their own moment of fame in a music video, possibly winning them a spot on The X Factor ad breaks. We created 15 bespoke 'TV Head' music videos, each featuring dancers or performers with TV screens for heads and all we needed was the public to fill those heads with their own performances. Complex and advanced digital technology gave the nation a super simple and fast way to record their own music video, and crucially across multiple platforms - microsite, Facebook and mobile apps.
TalkTalk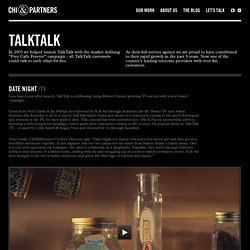 Digital Marketing & Consulting Services | Company - Acceleration
Fly | 101
Fly Shot in camera with real life flying objects this spot celebrates the feeling of flying as we watch everyday domestic objects take to the air. Reflecting the idea of turning everyday purchases into flights the film also taps into the universal human truth that we associate the feeling of flying with freedom and possibility. Credits + Close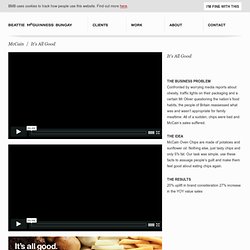 It's All Good Confronted by worrying media reports about obesity, traffic lights on their packaging and a certain Mr Oliver questioning the nation's food habits, the people of Britain reassessed what was and wasn't appropriate for family mealtime. All of a sudden, chips were bad and McCain's sales suffered. McCain Oven Chips are made of potatoes and sunflower oil. Nothing else, just tasty chips and only 5% fat.
Beattie McGuinness Bungay - Our Clients - McCain - It's All Good
brothers and sisters | +44 (0)20 7199 3100
Facebook competitions | Factor 3 Blog
Feb 01 2012 Author. Alice Short In. Social Media, Digital If no one 'likes' you, then it's time to embrace other techniques to get that Facebook page working harder.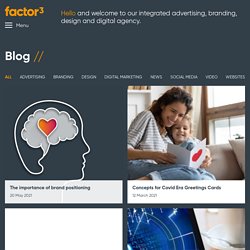 Career - Job Search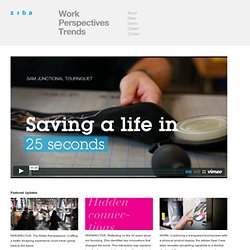 Ziba leveraged the powerful brand equity of KitchenAid's iconic stand mixer to create a visual brand language for a full range of small appliances. SERVICES: Product Identity, Product Design View Project Li-Ning sought Ziba's expertise to help understand its target consumer, redefine its brand promise and design a retail experience relevant to a new generation in China. SERVICES: Brand DNA, Identity, Retail Design View Project Ziba worked with Holiday Inn to design an experience strategy that lets modern travelers work, play and socialize, seamlessly. SERVICES: Service Strategy View Project A revolutionary car calls for a new way of buying. Ziba helped Coda turn its vision of an all-electric future into an experience that makes browsers into believers. SERVICES: Environment Design, Communication Design, Brand Strategy View Project Clorox had just six weeks to invent a new way of mopping.
Work
Bartle Bogle Hegarty | When the world zigs, zag | London
Over the Christmas period, things like buying the newspaper get moved even further down people's list of priorities. So when the festivities die away, a new year and the month of January presents the perfect opportunity to get readers back into the habit of buying a paper at the weekend. However, the broader category continues to see declining print sales year on year. Alongside a cover-price rise that hits this weekend and not enough 'new news' to really hang our hat on, the commercial targets we were presented with for weekend paper sales began to look more than ambitious. In short, we needed to sell, and sell hard. But this isn't a tone or behaviour that fits naturally with a brand like The Guardian.
sisomo – Sight, Sound & Motion
"2 lovers. 1 diamond. A thief. A curse.
Stella Artois Black presents the Black Diamond