Videos
Normal faces look distorted when seen quickly and compared to other faces
An undergraduate conducting an experiment that required skimming through a bunch of images of faces discovered that if you try to look at two faces at once only for a moment they will both look distorted, even if they are normal, pretty faces.
Follow what each instrument does in Beethoven's 5th on a scrolling graph
Unlikely duo on "Britain's Got Talent" will amaze you with opera rendition - The Feed Blog
(CBS) - Remember Susan Boyle?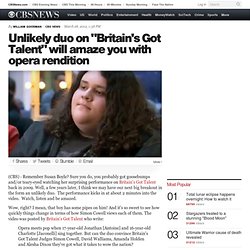 The Flyboard Some people go swimming with dolphins, enthralled with their easy movement through the water and the grace with which they occasionally breach the surface.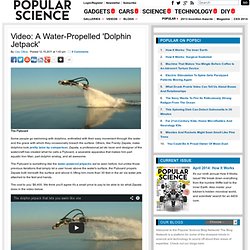 Video: A Water-Propelled 'Dolphin Jetpack'
Base Jumping