Accessories
Pie.jpg (JPEG Image, 790 × 600 pixels) How to stupidise people. What makes people stupid in "educated" societies?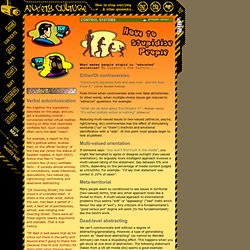 We suggest a few factors... Either/Or controversies "Controversy equalizes fools and wise men…and the fools know it. " DIY Wrap Bracelet. You should all know by now that we are all about stacking bracelets on our wrists.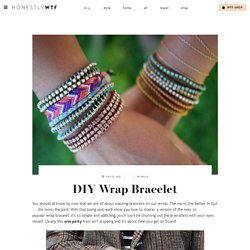 The more, the better. In fact . . . the most, the best! DIY $220 Bracelet for $5. DIY Braided Hex Nut Bracelet. We're nuts for nuts.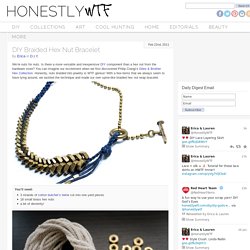 Is there a more versatile and inexpensive DIY component than a hex nut from the hardware store? You can imagine our excitement when we first discovered Philip Crangi's Giles & Brother Hex Collection. Honestly, nuts braided into jewelry is WTF genius! With a few items that we always seem to have lying around, we tackled the technique and made our own spine-like braided hex nut wrap bracelet. You'll need:3 strands of cotton butcher's twine cut into one yard pieces18 small brass hex nutsa bit of dexterity! Easily Dunn. So I got this shirt in the 6th grade.
And I keep on keeping it because I like the stripes or something…and maybe the colors. But I can't wear it because a) it's too short and b) it's too thick to layer with anything. And in the middle of last week's closet-purging, in a blinding stroke of genius, I decided to make it a cardigan. Re-purposing: Tshirts into 5-strand-braided-headbands. I was walking through Target a few weeks ago and noticed this little knit fabric headband that was not just braided together…….but woven.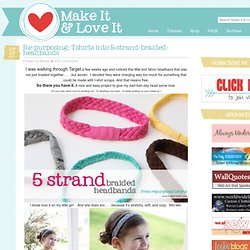 I decided they were charging way too much for something that could be made with t-shirt scraps. And that means free. So there you have it. A nice and easy project to give my bad-hair-day head some love. Recycled Magazine Necklace.
---