Space
Dark Matter - Sixty Symbols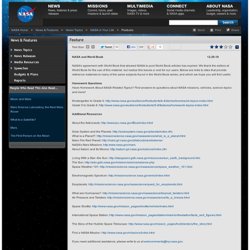 <center><div class="site_errors"><div class="floatType_site_error_top"></div><div class="floatType_site_error"><table summary="layout table"><tr><td bgcolor="#000000"><font color="#ffffff"><h2><img src="/templateimages/redesign/modules/overlay/site_error.gif" title="Site Error" alt="Site Error"/>There's a problem with your browser or settings. </h2></font><font color="#ffffff"><p>Your browser or your browser's settings are not supported. To get the best experience possible, please download a compatible browser. If you know your browser is up to date, you should check to ensure that javascript is enabled.
Index of World Book @ NASA Articles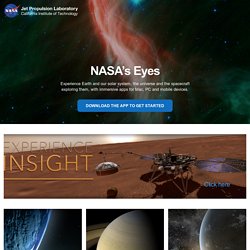 Feature Asteroid 2012 DA14 Earth Flyby ...or explore missions and their technology in more detail. Watch Curiosity (MSL) land on Mars, ride with Juno on its way to Jupiter, or learn about the power systems behind Curiosity and other missions. Already taken a tour?
DSC_0358.jpg (JPEG-kuva, 3500×2333 kuvapistettä) - Pienennetty (
A spatial representation of every star within 14 light-years of the Solar System in orthographic projection. There are 32 stars in this region, including the Sun. The stars are colored according to the spectral type, which may not reflect the actual color. Please see this Wikipedia article for the listing of stars.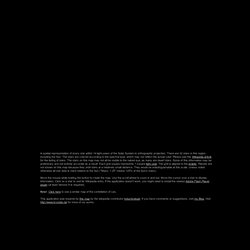 WIKISKY.ORG