Design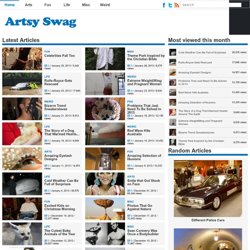 Home Arts Fun Life Misc Weird Latest Articles Fun This Guy Found a Baby Squirrel in a Bag of... 0 / March 27, 2013 / 1,740 views
35 Cool Billboard Ads from Around the World | Best Design Option
People love to be entertained. That is why laughter has an enormous power when it comes to advertising. The use of humor in advertising campaigns does not only get the attention of consumers, it also make your product or service easier to recall or remember. If there is one advertisement that you seem to remember up to this day, I am sure it is one of those funny ads you saw on a billboard while driving on a highway. One of the most effective ways to get get noticed is through the use of guerrilla marketing techniques. Because guerrilla marketing is unusual and more unpredictable than traditional marketing activities, they can be more memorable and produce a bigger impact.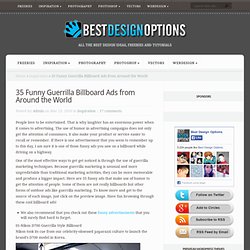 Sparkling Table January 16th, 2014 | Inspiration | Bullets Cut in Half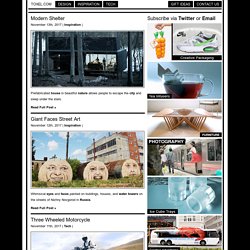 21 Inspiring Fitness Motivation Wallpaper to Keep You Going Becoming healthy and fit--these list on the top of everyone's goal this year. To get you started with your top New Year's resolutions, we decided to come up with a roundup of Fitness motivation wallpaper to get you inspired and start moving.