Arab Spring
Joschka Fischer zum Libyen-Einsatz: - Deutsche Außenpolitik - eine Farce - Politik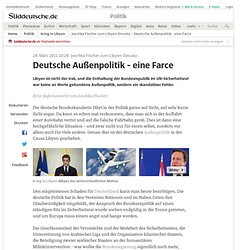 Anzeige Libyen ist nicht der Irak, und die Enthaltung der Bundesrepublik im UN-Sicherheitsrat war keine an Werte gebundene Außenpolitik, sondern ein skandalöser Fehler. Eine Außenansicht von Joschka Fischer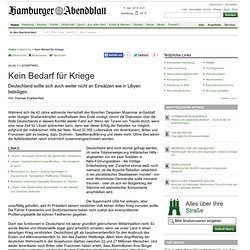 Deutschland sollte sich auch weiter nicht an Einsätzen wie in Libyen beteiligen.
Leitartikel - Kein Bedarf für Kriege - Meinung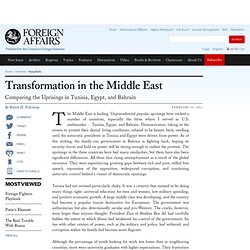 Transformation in the Middle East
The Middle East is boiling. Unprecedented popular uprisings have rocked a number of countries, especially the three where I served as U.S. ambassador -- Tunisia, Egypt, and Bahrain. Demonstrators, taking to the streets to protest their dismal living conditions, refused to be beaten back, swelling until the autocratic presidents in Tunisia and Egypt were driven from power.