Punto y ganchillo
midnight knitter
lanaconnection | unidas por la lana
Happy in Red
We Are Knitters...DO IT YOURSELF!
Eat.Sleep.Blog | Erin's thoughts on knitting and running a yarn store
rain knitwear designs - knitting patterns
Madeline Bea
This girl has always liked to sing. She sings so much all throughout the day…even more so now that her language has developed to a point that she can hear and understand so many more words and therefore memorize and repeat many of the songs she loves. You can often hear her singing while she plays, singing while she draws, singing along with the cd player, and (her favorite) singing along with me as I sing to her at bedtime. The other day, Rayne told her that there were people who sang for a living…that maybe someday she could sing on a stage as her job. Maya's reply was " well, I like to sing at home." Her reply struck such a beautiful cord with me because it is so quintessentially "her" but also because it very much sums up my feelings towards my role in life in this moment.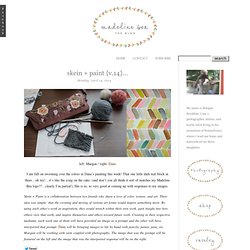 Today I had planned a cheery blog post. A bit of a catch up of all the things I've been knitting and working on. I've quite a few FOs I am yet to share with you.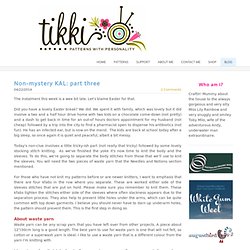 tikki - Blog
DROPS Design ~ Patrones gratuitos
brittney
Lettuce Knit
wood & wool stool