Punto y ganchillo
simplycrochetmag.co
midnight knitter
lanaconnection | unidas por la lana
Happy in Red
We Are Knitters...DO IT YOURSELF!
rain knitwear designs - knitting patterns
Madeline Bea
My word of the year is a color. It is the color of light, filled with sparkles of yellow and hints of blue and reflects shades of multitudes. It spills generously over everything and bathes it with goodness. My word of the year is a movement. It strengthens and deepens, it shapes and bends. It is active and energy and alive.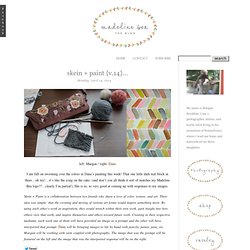 I've been talking a lot with Lily about what some of her favourite winter knits are. There's a reason for that.It's cold, yes but she's also been exploring her extensive wardrobe of knits and wearing lots of different things. It's so lovely to see her wearing knits that I knit her a couple of years ago, knits that are getting a second go at being loved.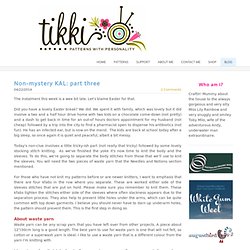 tikki - Blog
DROPS Design ~ Patrones gratuitos
brittney
wood & wool stool