Manualidades
Craft and the City. Blog holamama. Craft & Creativity | Inredning, inspiration, pyssel, fotografering. När jag flyttade in i mitt nya pysselrum i källaren ville jag bygga mig en håltavla (på engelska kallas det pegboard) att använda dels som förvaring av pysselmaterial och dels som en inspirationsvägg.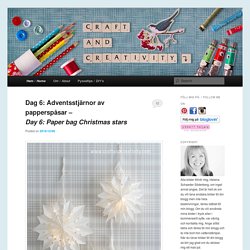 Jag tänkte mig en mix mellan de håltavlor/pegboards som är så populära framför allt i USA (se exempel 1, 2, 3 och 4) och de rosor i korsstygn som jag sett målade på väggar (t ex hos Eline Pellinkhof och Shabby-Roses-Cottage). Jag hade ingen aning om hur man bygger en håltavla men insåg snabbt att det behövs ett ramverk på baksidan för att få en distans till väggen. Annars skulle det inte gå att hänga krokar i hålen och det var förstås ett av mina önskemål. Ni som följer mig på Instagram har kanske sett några bilder från bygget flimra förbi. Squam :: art retreats :: you are home. Self Packaging. Crea y personaliza un pack a tu gusto y según tus necesidades. Manualidades. Do you like this Pin?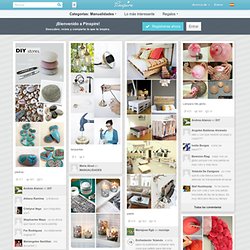 Repin it now to save it into your personal collection. Lampara hilo-globo. All washi tapes. Well-crafted. Thanks to Robin's kind invitation, I'm lucky to have participated in the first Handmade Kids Clothing Swap.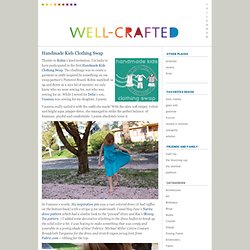 The challenge was to create a garment or outfit inspired by something on our swap partner's Pinterest Board. Robin matched us up and threw in a nice bit of mystery; we only knew who we were sewing for, not who was sewing for us. While I sewed for Delia's son, Vanessa was sewing for my daughter, Lauren.
---