Traveling
Eco Tours - Safaris, Trekking, Beaches
Tourist trips to developing countries is increasing by six per cent per year. Twenty per cent of these new tourists go to Africa, with Morocco, Egypt, South Africa, Kenya and Tanzania scooping up the majority. So what's driving the trend? The answer is eco-tourism. Ecotourism appeared as early as the 1960's in Kenya, when hunters in search of game flocked to the savannas and forests, providing an economic reason for conservation. Since then, eco-tourism - happily minus hunting - has become the fastest growing sub-sector of the tourist industry.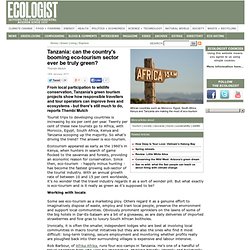 Tanzania: can the country's booming eco-tourism sector be truly green?
Cabo Verde 24 - Cape Verde Info Portal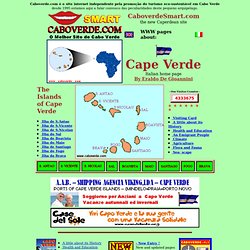 Capeverdean ARTISTS : Cesaria Evora CapeverdeanFolk singer LURA Portuguese singerwith capeverdean sourcepromo Lusafrica TEOFILO CHANTRE in the shadowof Cesaria Evorapromo Lusafrica Pe. Zé Álvaro Capeverdean SingerFrom the comunity of Boston
CAPE VERDE www.caboverde.com - www.caboverdesmart.com - something about capeverdean islands - capo verde - caboverde - capeverde - capvert
Welcome to Koh Lipe Thailand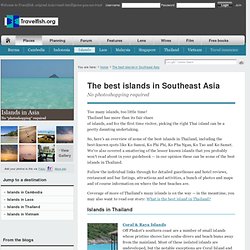 The best islands in Southeast Asia
The best islands in Southeast Asia No photoshopping required Too many islands, too little time!