Literature
Inprint!
Best of 2010
Book Club Picks: Literature Classics
Literary (or almost) Sci Fi & Fantasy; one book per author
The Compulsive Reader :: A Haven for Book Lovers
Paradox of Porta Ludovica (A Study of Ambiguous Triangulation) (Introduction)
Umberto Eco: Porta Ludovica - Author Homepage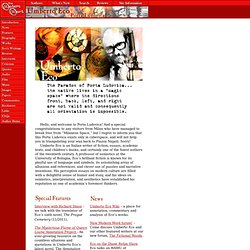 "Interested in sophisticated fun?"
Thomas R. Pynchon: Spermatikos Logos - Author Homepage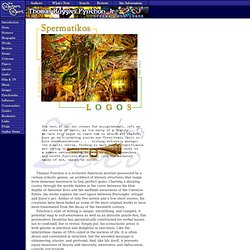 So I illustrated Gravity's Rainbow-- nobody asked me to, but I did it anyway.
Title Page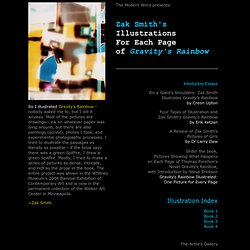 The Mysterious Flame of Queen Loana - Literary Wiki.org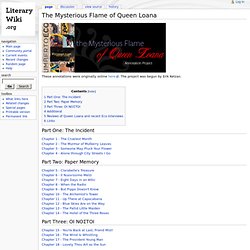 From Literary Wiki.org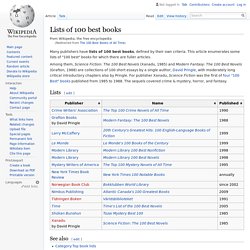 The World Library is a list of the 100 best books, as proposed by one hundred writers from fifty-four different countries, compiled and organized in 2002 by the Norwegian Book Club.