Baking
Baking & Dessert Recipes & Videos - Joyofbaking.com *Fully Tested Recipes* Top-quality baking recipes - King Arthur Flour. DessertStalking. The Gonzo Gourmet | Stirring up a whole lotta crazy in the kitchen. The Crepes of Wrath. Portfolio | magpiescake.com. All butter, all the time.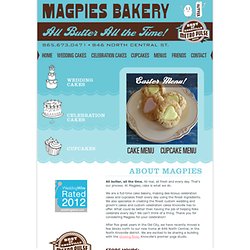 All real, all fresh and every day. That's our process. At Magpies, cake is what we do. We are a full-time cake bakery, making dee-licious celebration cakes and cupcakes fresh every day using the finest ingredients. Bake or Break | Adventures of an amateur baker. Bread Recipe by thekneadforbread.com. For The Love Of Baking. Confections of a (Closet) Master Baker. For The Love Of Baking :: Dessert. An entry for idfb challenge #1: Food By It's Country of Indonesian Foodblogger group T he Turkish delight!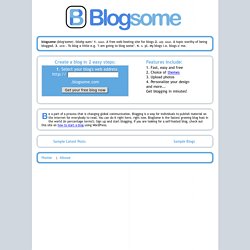 The one that keeps me craving night, after night, after night!
---