Jewelry Making & Beading
The Finest Bead Shop Locator on the Internet!
Welcome to Beadshopfinder.com the finest bead shop locator on the Internet! Find a Bead Shop close to you or across the United States or Canada. Beadshopfinder.com is the ultimate resource for finding bead shops nationwide! Also introduced is an exclusive selection of foreign shops. Fill-in the Quick Search box and click on the Search button, or click on "Advanced Search". A "Quick Search" allows you to search for bead shops in a particular city, OR by state/province, OR by the shop's name.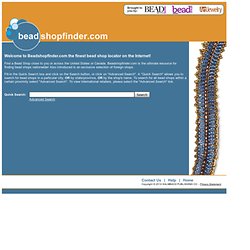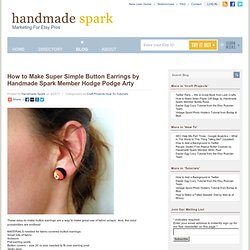 These easy-to-make button earrings are a way to make great use of fabric scraps. And, the color possibilities are endless! MATERIALS needed for fabric-covered button earrings: Small bits of fabric Scissors Flat earring posts
How to Make Super Simple Button Earrings by Handmade Spark Member Hodge Podge Arty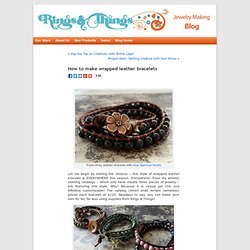 Triple-wrap leather bracelet with blue tigereye beads