Board / RPGs
RPGs
Online play. Robinson Crusoe: Adventures on the cursed island - Strategy :: Zman Games. Take on role of one of four characters from the ship crew (cook, carpenter, explorer and soldier) and face the adventure.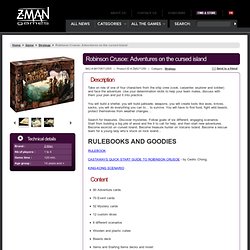 Use your determination skills to help your team mates, discuss with them your plan and put it into practice. You will build a shelter, you will build palisade, weapons, you will create tools like axes, knives, sacks, you will do everything you can to… to survive. You will have to find food, fight wild beasts, protect themselves from weather changes… Robinson Crusoe: Adventure on the Cursed Island. Overview (Be afraid…) In this cooperative game of survival, players find themselves stranded on a mysterious island.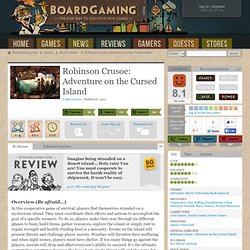 They must coordinate their efforts and actions to accomplish the goal of a specific scenario. To do so, players make their way through six different phases to hunt, build items, gather resources, explore the island or simply rest to regain strength and health. Boardgamegeek. Okay, I've played this fantastic co-op many times over the past week, and I thought I'd offer my thoughts on the scenarios that come with the game, including some strategy.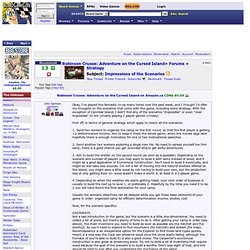 With the exception of Cannibal Island, I didn't find any of the scenarios "impossible" or even "near impossible" to win (mostly playing 2 player games +Friday) First off, in terms of general strategy which apply to nearly all the scenarios: Fantasy Flight Games - Leading publisher of board, card, and roleplaying games. Lord of the Rings. Pages This Blog Linked From Here.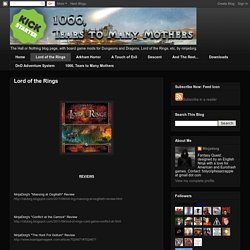 Replay Games.
---