Egyptian Revolution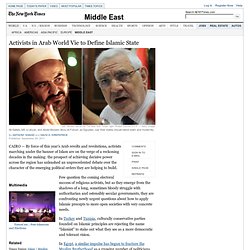 Arab Debate Pits Islamists Against Themselves
Left, Moises Saman for The New York Times; right, Khaled Desouki/A.F.P. — Getty Images Ali Sallabi, left, a Libyan, and Abdel Moneim Abou el-Fotouh, an Egyptian, say their states should blend Islam and modernity. Few question the coming electoral success of religious activists, but as they emerge from the shadows of a long, sometimes bloody struggle with authoritarian and ostensibly secular governments, they are confronting newly urgent questions about how to apply Islamic precepts to more open societies with very concrete needs. In and , culturally conservative parties founded on Islamic principles are rejecting the name "Islamist" to stake out what they see as a more democratic and tolerant vision. In , a similar impulse has begun to fracture the Muslim Brotherhood as a growing number of politicians and parties argue for a model inspired by Turkey, where a party with roots in political Islam has thrived in a once-adamantly secular system.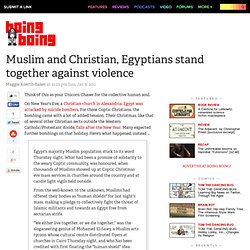 Think of this as your Unicorn Chaser for the collective human soul. On New Year's Eve, a Christian church in Alexandria, Egypt was attacked by suicide bombers. For those Coptic Christians, the bombing came with a lot of added tension. Their Christmas, like that of several other Christian sects outside the Western Catholic/Protestant divide, falls after the New Year.
Muslim and Christian, Egyptians stand together against violence
Egypt's Muslims attend Coptic Christmas mass, serving as "human shields"
Muslims turned up in droves for the Coptic Christmas mass Thursday night, offering their bodies, and lives, as "shields" to Egypt's threatened Christian community by: Yasmine El-Rashidi Egypt's majority Muslim population stuck to its word Thursday night. What had been a promise of solidarity to the weary Coptic community, was honoured, when thousands of Muslims showed up at Coptic Christmas eve mass services in churches around the country and at candle light vigils held outside.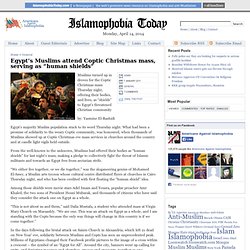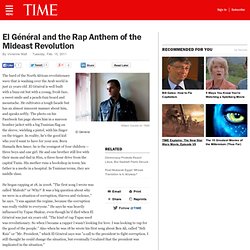 The bard of the North African revolutionary wave that is washing over the Arab world is just 21 years old. El Général is well built with a buzz cut but with a young, fresh face, a sweet smile and a peach-fuzz beard and moustache. He cultivates a tough facade but has an almost innocent manner about him, and speaks softly.
El Général and the Rap Anthem of the Mideast Revolution