Science Fiction
Just Say AH! :: The Official Adam Hughes Website
alien_contact_infrographics.png (PNG Image, 1920×1200 pixels)
The Future of Interactive Glass (by @baekdal) #trends
I love it when companies create "future visions" videos - like this one from Microsoft, or these from Penguin (ebooks) and Goab (TV). This morning, I came across one from Corning...and it is spectacular!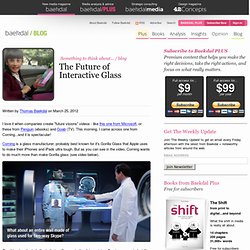 @Baekdal - The Magazine About the Great Experience
Television, Media & Speeches : Welcome to Explorations in Science with Dr. Michio Kaku
Appearance on The Late Show with David Letterman (The Nuclear Crisis in Japan)
How to Build a Universe That Doesn't Fall Apart Two Days Later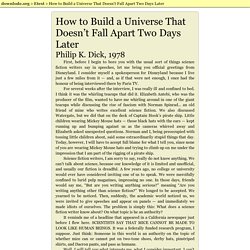 First, before I begin to bore you with the usual sort of things science fiction writers say in speeches, let me bring you official greetings from Disneyland. I consider myself a spokesperson for Disneyland because I live just a few miles from it — and, as if that were not enough, I once had the honour of being interviewed there by Paris TV.
Sci-Fi Lists - Top 100 Sci-Fi Books