Photography
Rare Historical Photos
A boxing match on board the USS Oregon in 1897. Albert Einstein looking fabulous. Here's his report card! Samurai taken between 1860 and 1880. A shell shocked reindeer looks on as World War II planes drop bombs on Russia in 1941 Roy O. and Walt Disney on the day they opened Disney Studios.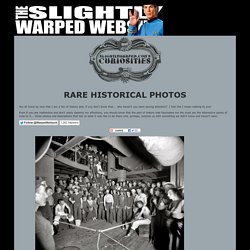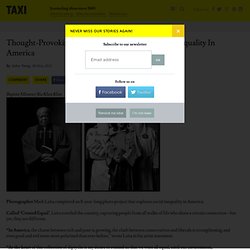 Baptist Minster/Ku Klux Klan Photographer Mark Laita completed an 8-year-long photo project that explores social inequality in America. Called 'Created Equal', Laita traveled the country, capturing people from all walks of life who share a certain connection—but yet, they are different. "In America, the chasm between rich and poor is growing, the clash between conservatives and liberals is strengthening, and even good and evil seem more polarized than ever before," wrote Laita in his artist statement. "At the heart of this collection of diptychs is my desire to remind us that we were all equal, until our environment, circumstances, or fate molded and weathered us into whom have become." Check out his photos below:
Thought-Provoking Photo Project Explores Social Inequality In America
Martin Stavars Photography - IPA Architectural Photographer of the Year - Home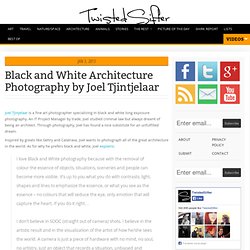 Black and White Architecture Photography by Joel Tjintjelaar
Joel Tjinjelaar is a fine art photographer specializing in black and white long exposure photography. An IT Project Manager by trade, Joel studied criminal law but always dreamt of being an architect. Through photography, Joel has found a nice substitute for an unfulfilled dream.
Scott Irvine Photography
Private Chris MacGregor, 24 Photographer Lalage Snow, who is currently based in Kabul, Afghanistan, embarked on an 8-month-long project titled We Are The Not Dead featuring portraits of British soldiers before, during, and after their deployment in Afghanistan. Similar to Claire Felicie's series of monochromatic triptychs, Snow captures the innocent expressions of these men transformed into gaunt, sullen faces in less than a year. The three-panel juxtaposition allows the viewer to observe the physical changes a stationed soldier in a war zone goes through. Time is sped up for these men under the beating sun, amidst combat. Regardless of age, the boys that went in came back as men with experiences beyond their years.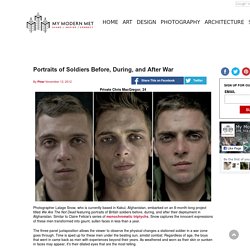 Portraits of Soldiers Before, During, and After War
Retronaut
Julian Broad Recent
Alexander Khokhlov / Photos
Incredible macro-photography of people's eyes
Lady Of The Deep by Jacques de Vos
NIGHT on Photography Served
Rare Photographs of Celebrities (125 pics
Dan Kennedy Celebrity and Fashion Photographer
Patrick Hoelck - Krop Creative Database
Retronaut
My Modern Metropolis The Curious World of Children Bodybuilders This digitally altered photo series titled Bodybuilder's World by Belgian photographer Kurt Stallaert takes a look at a rarely imagined world filled with people, young and old, who have clearly spent every waking moment pumping iron. While it may seem strange for every single person to be so ripped, it's definitely the fully developed and extremely fit figures attached to wholesome children that warrants a double-take. I have to admit that it took a second to acknowledge that something was amiss in these photographs. It wasn't a very long second, but upon realizing what I was looking at, it seemed hard for me to ever see past these children whose sweet, innocent faces sit atop unusually muscular bodies.
The Curious World of Children Bodybuilders
Declan-John Geraghty
Amazing Places To Experience Around The Globe (Part 1)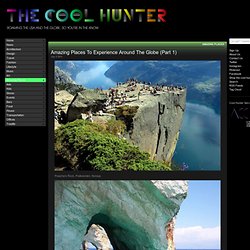 Preachers Rock, Preikestolen, Norway Blue Caves - Zakynthos Island, Greece
Ever hear about Rainbow Gatherings?
People of the Rainbow Gathering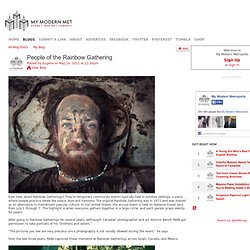 1942 Harley Davidson on Photography Served
Halsman-DaliAtomicus(1306x1038).jpg (JPEG Image, 1306×1038 pixels) - Scaled (84%)
digg On March 10, 1869, railroad officials, political leaders and work gangs converged at Promontory Point, Utah, to drive in the last spike of the Pacific Railroad, the first of five transcontinental railroads built in the 19th century.
31+ Great Iconic Photos from History – Dont miss these pics !!!!!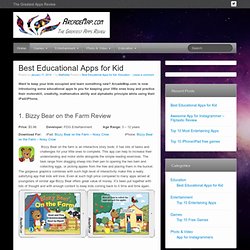 Colourised photographs by Sanna Dullaway | Vivi The Mage
These pictures were posted on a few sites that are usually web sensed, so I posted them here. These are all done by Sanna Dullaway.
The Bone Yard Project | Photos
Bad Control – Awesome Photoshop Colorized Photos
Modern pin-up girls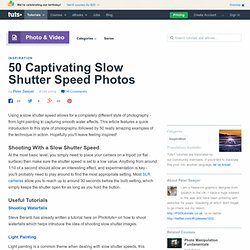 50 Captivating Slow Shutter Speed Photos
Using a slow shutter speed allows for a completely different style of photography - from light painting to capturing smooth water effects. This article features a quick introduction to this style of photography, followed by 50 really amazing examples of the technique in action. Hopefully you'll leave feeling inspired! Shooting With a Slow Shutter Speed At the most basic level, you simply need to place your camera on a tripod (or flat surface) then make sure the shutter speed is set to a low value. Anything from around 1/10 of a second should allow an interesting effect, and experimentation is key - you'll probably need to play around to find the most appropriate setting.
Hector Santizo on the Behance Network
National Geographic is currently holding its annual photo contest, with the deadline for submissions coming up on November 30.
National Geographic Photo Contest 2011
Photos
Forced perspective is a technique that employs optical illusion to make an object appear farther away, closer, larger or smaller than it actually is.
99 Excellent Examples of Forced Perspective Photography | Photography
Picture can speak thousands of words. Random pictures of insignificant moments always been the most important and most valuable. Photographers and painters beautifully imprint huge number of events, objects and types.
Pictures of Moments Speak More than Thousand Words......
Camels-cross-the-desert-k-003.jpg (JPEG Image, 1024×686 pixels)
25 Incredibly Detailed Black And White Portraits of the Homeless by Lee Jeffries