Blogs/Games
Yes, believe it or not, it can be done without a GameShark or other cheating device. Here's what you'll need to do: Once you've caught Mew, you can save your game without any ill-effects.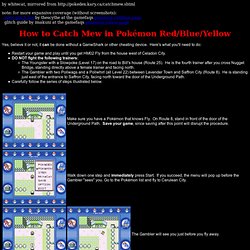 Pokemon Secrets, Pokemon Easter Eggs, Pokemon Facts
Pokemon Tower Defense - Gonzo Games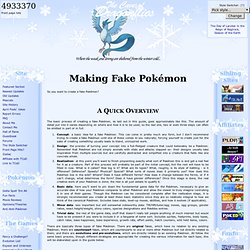 Making Fake Pokémon | The Cave of Dragonflies
I hereby promise to all of my visitors that this site should only contain accurate, up-to-date information.
Animal Jam Flash - LoveLost's Animal Jam Blog - Welcome to Spring!