Drawing painting etc
This is What Happens When an Artist Suffers Cancer of the Pineal Gland. Buck Rogers, Staff WriterWaking Times The tiny, pea sized pineal gland located in the center of the human brain has for ages been thought to be the seat of the soul, or the third eye, the organ which makes spiritual connection and spiritual experience possible.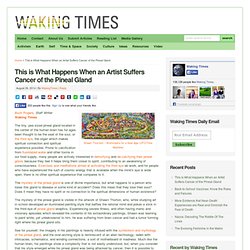 Prone to calcification from fluoridated water and other toxins in our food supply, many people are actively interested in detoxifying and de-calcifying their pineal gland, because they feel it helps bring them closer to spirit, contributing to an awakening of consciousness. March 2013. A BLUE BRIGHT COLD DAWN blew in the other day.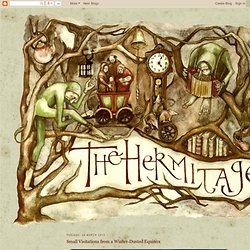 It was a surprise amid these endless fogged and drenched grey days of unspring. Chicklets under our eaves, gambolling lambs and dogged primroses are chirping out the fact of spring, their joys flitting over the Equinox and on through white-blanketed March, whilst we huddle indoors, disbelieving the daffodils and wondering what happened to the sun. This blue bright morning was beautiful though, and all etched in frost. Second Skins. A Due Colore I still can't get over how Alberto Seveso can make something as simple as ink in water look so captivating.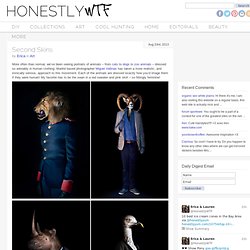 Each photo, in his latest series, captures duos of vibrant pigments, entwining in the most breathtaking […] Embroidered X-Rays. RICHARD BUTLER - Artists - Freight + Volume. The Honey Bear – New Art Print. I've been wanting to try my hand at a different technique of illustrating in photoshop for a while now, and over the weekend I finally had the chance.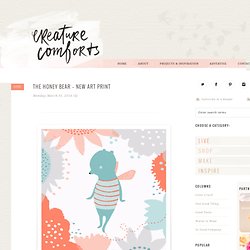 My usual process always starts with a pencil sketch that is first scanned into my computer, and then colored using photoshop…basically a fancy version of coloring inside the lines. I don't think there's anything wrong with this method, but I wanted to see what I could create with no preconceived ideas or sketched outlines to follow. So I just opened up a blank canvas and drew my illustration directly in photoshop, allowing the shapes to dictate what the design would become: a honey bear surrounded by flowers! I have to say that while different from my usual style, I'm really loving the sweet little character that I ended up with and am excited to try my hand at creating more with this method soon. You can find "The Honey Bear" in several different colorways in my Society6 shop.
New Art Book Collection: Bongoût Screen Printed Books - Arts & Arch/LA Librarian Information Exchange. We recently received the entire archive of screen printed works produced by Bongoût, a group of German screenprinters based in Berlin.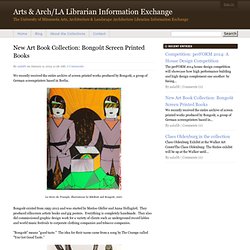 La Secte du Triangle, illustrations by Kikifruit and Bongoût, 2007. Bongoût existed from 1995-2012 and was started by Meeloo Gfeller and Anna Hellsgård. Louisemcnaught | Louise McNaught | Page 2. On from 13-16th June in Hampstead Heath (NW3 1TH) my artwork will be on the Degreeart stand (A5) which I think has has been beautifully hung(not that i'm biased or anything!)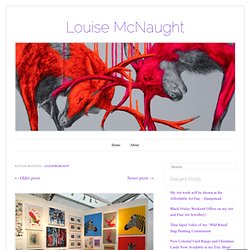 By the lovely Degreeart team. Ifyou would like to go … Continue reading. iPhone. The hype surrounding the new iOS game Monument Valley by ustwo has been almost impossible to ignore the last few days, and after downloading the puzzle game last night I was able to see why after about 30 seconds of playing.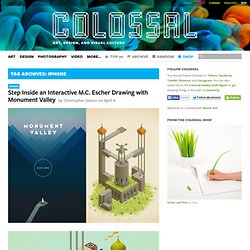 This is simply unlike any game that has come before it. Heavily influenced by the drawings of M.C. New Matt Furie Art | Meathaus. New Image Art Presents: David Ellis "Mola Salsa" (Los Angeles, CA) Posted on February 2, 2011 David Ellis Mola Salsa David Ellis's newest exhibition, Mola Salsa explores process with 15 new works on paper and a new motion painting.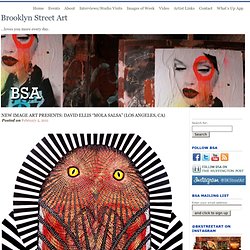 Reflecting on images from his childhood in rural North Carolina, David draws animals, trees, clouds and images dear to him. For this exhibition Ellis engages the idea of the animal spirit to depict his ideas of transformation. Kirra Jamison. Amber Interiors | Page 3. I have not done one of these in quite some time!!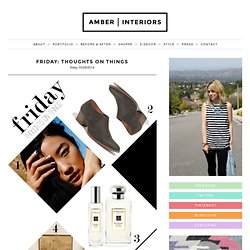 I have been busy getting busier and adding more and more to my work load/life load. Its intense but I wouldn't change it for the world. Here is a bit of my life according to my iPhone. Necessity brings him here, not pleasure. Nasturtiums. Marsha Cottrell. Necessity brings him here, not pleasure.
Necessity brings him here, not pleasure. Necessity brings him here, not pleasure. Necessity brings him here, not pleasure. Necessity brings him here, not pleasure. Paul Jenkins.
Necessity brings him here, not pleasure. MESOAMERICA RESISTE - A Large Collaboratively Drawn Illustration On Global Struggles. Ethereal Oil Paintings by Meghan Howland. Jen Mann's Return. Artist in Residence | ECLECTIC LIVING HOME.
Artist in Residence 22Feb13 Melbourne-based artist Kirra Jamison is lucky enough to occupy this two story warehouse building which provides plenty of room for her studio on the bottom floor and her open plan living space on top.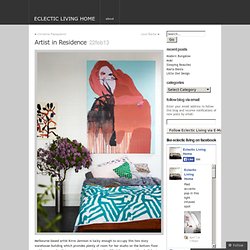 Jamison has filled the space with colorful art, accessories, and plants, not to mention a swing. Who doesn't want a swing in the house? I do. pb. Seraphine de senlis. Fantasies of cellular communities and artful morphologies. The truth and the abstract blues. We are here to soften the edges of life for each other. Imagineer your supreme reality with dreamy childlike wonder. Consume less, Create more. The fantastic visionary state we articulate through our art, we shall soon be able to make manifest with atoms, particles, quanta and our holographic bodies. To completely reimage ourselves and our reality.
Surreal Paintings Cloak People in Landscapes. Stavronikita Project on Behance. Comfortably Numb on Behance. We declare the world as our canvas106 of the most beloved Street Art Photos - Year 2012. Carolina Raquel Antich . recent work. Nathaniel Russell. Cornelia O'Donovan. Rán Flygenring : Blog. The World's First Human Arabesque. Total Art Soul - Blog. Human Paintings. Kevin Earl Taylor. Denise Nestor. RVLVR. James - Gallery. Janet O'Neal - Giclees. Drawing Board.
Silk. Adonna Khare and her Pencil. Inka Järvinen. Inka Järvinen. Wet Drawing RF 12. Sketches on the Behance Network. VOODOOVOODOO. Painting. The drawings of Leonardo da Vinci. Salvador Dalí Illustrates Alice in Wonderland, 1969. 20 awesome examples of street art. Vibrant Knife Painting. Gudrun Asling. Specimens by Carly Waito. Shirley Kaneda. Cynthia Ona Innis. Amanda briggs at dear ada: olav christopher jenssen.
Inspiration: Daniel Fishel. Worship Print | Little Paper Planes. Nanna Hänninen - works. Still Life Still Alive | Pen ink portraits by toyin odutola. Thousands of Crayons Beautifully Form Pixelated Portraits. 081810 WIP. Lessons. Matthew shlian. Art. Ebbs & Flows. Dominique Blais. Nicole Poko. Untitled. I like this blog. Macoto murayama: inorganic flora at frantic gallery. Tattoo lust | Fonda LaShay. Amanda wachob tattoo. Free Henna Patterns.
---