Design
In the 1920s and 1930s, Japan embraced new forms of graphic design as waves of social change swept across the nation. This collection of 50 posters, magazine covers and advertisements offer a glimpse at some of the prevailing tendencies in a society transformed by the growth of modern industry and technology, the popularity of Western art and culture, and the emergence of leftist political thought. "Buy Domestic!"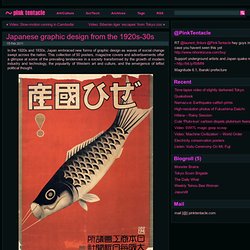 Make sure to catch up with the latest work of David Taylor , if you haven't already. He's an internationally awarded scottish designer/sculptor residing in Stockholm, Sweden. One could easily guess that hidden swedish something, that in fact might come from that traditionally contained, softened rawness.
Superclassy Items!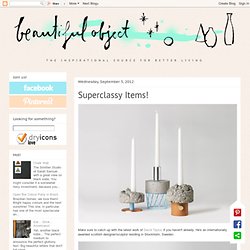 rustic recluse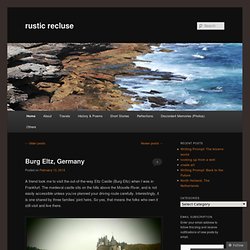 Every morning a flock of people dash towards the bus stop. They chatter and laugh as they race to find an empty spot to continue their meaningless conversations. In that process, I am invisible to them.