Python
peps: fb24c80e9afb
There has already been written a lot on the C10K problem and it is known that the only viable option to handle LOTS of concurrent connections is to handle them asynchronously.
as Piël » Socket Benchmark of Asynchronous Servers in Python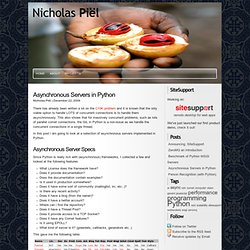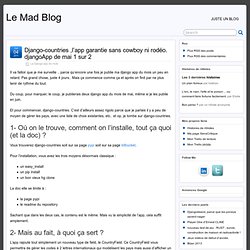 [j-mad] Django-countries ,l'app garantie sans cowboy ni rodéo. djangoApp de mai 1 sur 2
Il va falloir que je me surveille .. parce qu'encore une fois je publie ma django app du mois un peu en retard.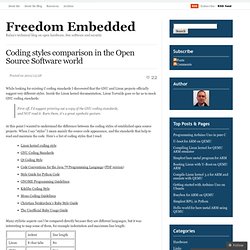 Coding styles comparison in the Open Source world
While looking for existing C coding standards I discovered that the GNU and Linux projects officially suggest very different styles. Inside the Linux kernel documentation, Linus Torvalds goes so far as to mock GNU coding standards: First off, I'd suggest printing out a copy of the GNU coding standards, and NOT read it.