Philosophy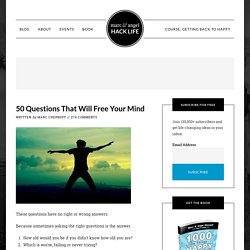 post written by: Marc Email These questions have no right or wrong answers. Because sometimes asking the right questions is the answer. How old would you be if you didn't know how old you are? Which is worse, failing or never trying?
post written by: Marc Email When you stop chasing the wrong things you give the right things a chance to catch you. As Maria Robinson once said, "Nobody can go back and start a new beginning, but anyone can start today and make a new ending."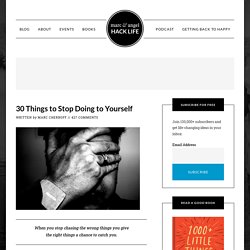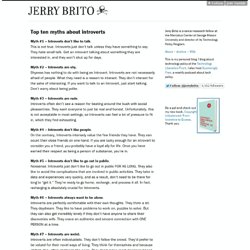 Myth #1 – Introverts don't like to talk . This is not true. Introverts just don't talk unless they have something to say. They hate small talk.
Burgers
i will follow you into the dark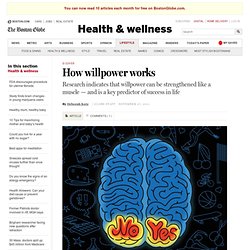 Willpower is one of the most important predictors of success in life. While small studies through the years have linked high levels of self-control to better health, relationships, and finances, a landmark study published this past January provided the strongest evidence to date. And taking on specific habits - like brushing your teeth with the opposite hand - can increase levels of self-control. One psychologist likened willpower to a muscle: "If you exercise it, you can make it stronger,'' he said. Contact us for help Phone 617-929-2233 Mon-Fri 8:00 a.m.- 6 p.m., Sat-Sun 8 a.m.- 5 p.m.
Arthur Schopenhauer (1788-1860), was a brilliant German philosopher. These 38 Stratagems are excerpts from "The Art of Controversy", first translated into English and published in 1896. Carry your opponent's proposition beyond its natural limits; exaggerate it. The more general your opponent's statement becomes, the more objections you can find against it.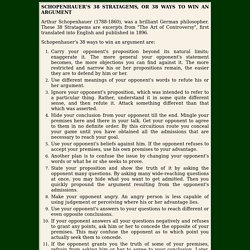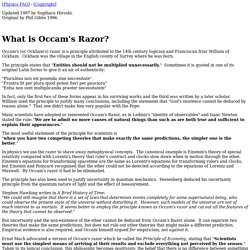 [Physics FAQ] - [Copyright] Updated 1997 by Sugihara Hiroshi. Original by Phil Gibbs 1996. Occam's (or Ockham's) razor is a principle attributed to the 14th century logician and Franciscan friar William of Ockham. Ockham was the village in the English county of Surrey where he was born. The principle states that " Entities should not be multiplied unnecessarily. " Sometimes it is quoted in one of its original Latin forms to give it an air of authenticity: