Mobile
Mobile Boilerplate. ★ Analytics, icons, and more A lean, mobile-friendly HTML template; optimized Google Analytics snippet; placeholder touch-device icons; and several mobile-focused tools and helpers. ★ Normalize.css and helpers.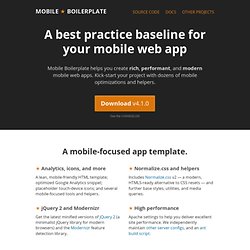 Inspiration
Free Wireframing Kits, UI Design Kits, PDFs and Resources - Smashing Magazine. Advertisement To mock-up the user interface of a website, software or any other product, you'll need some basic UI elements.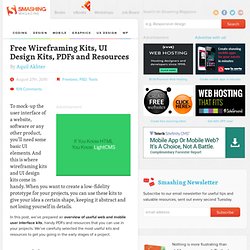 And this is where wireframing kits and UI design kits come in handy. When you want to create a low-fidelity prototype for your projects, you can use these kits to give your idea a certain shape, keeping it abstract and not losing yourself in details.
---