Jquery
Creating A Slick Ajaxed Add-To-Basket With jQuery And PHP
It is a clear fact that Ajaxed interfaces, if not overused, eases using websites so much.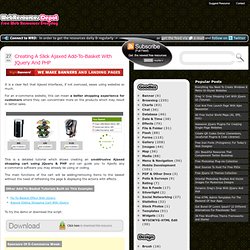 Chosen is a jQuery plugin that makes long, unwieldy select boxes much more user-friendly. Downloads Project Source Contribute Standard Select Turns This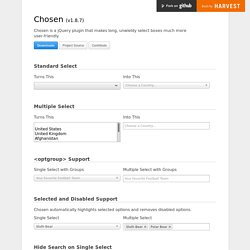 Update: jQuery UI Slider from a Select Element - now with ARIA Support
What's This All About? Our selectToUISlider plugin uses progressive enhancement to scrape the data from a select element (or two for a range) and generate a jQuery UI Slider in its place, acting as a proxy to the select element (regardless of whether it is still visible, or hidden from the user).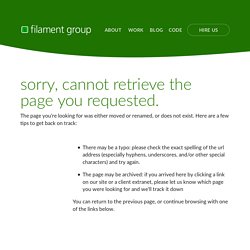 jQuery Buzz [map]